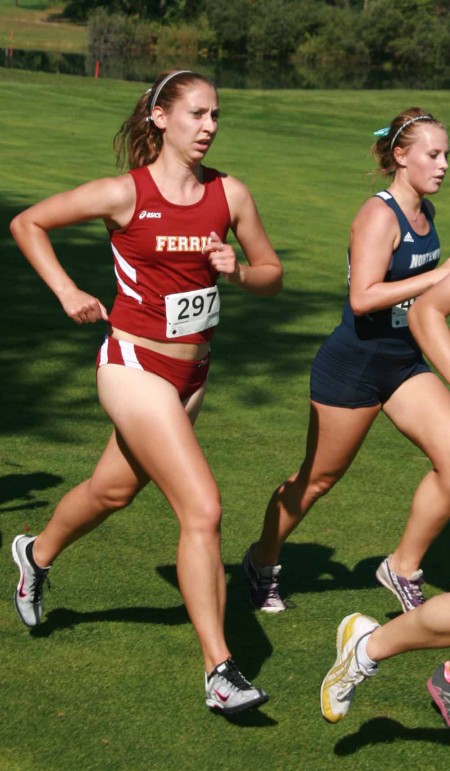 Saturday the Bulldogs paid homage to the founding father of the cross country program and man who tutored the most Ferris State University All-Americans in all FSU sports history: Ray Helsing.
FSU opened their cross country season with the annual Ray Helsing Bulldog Invitational. The invitational was a preview of the upcoming 2011 NCAA Division II Midwest Regional Championships. FSU will host regionals Saturday, Nov. 5 at Katke Golf Course.
"It was nice to get a practice run in for regionals," senior Tina Muir said. "It is really exciting thinking that our home course is where regionals will be held."
Student-athletes from FSU, Davenport, Hillsdale, Lake Superior State, Grand Valley State, Northwood and Bellarmine (Ky.) in addition to unattached competitors made up the field of runners in the invitational.
Leading the women were Muir and sophomore Samantha Johnson who finished the race in first and second place, respectively. Juniors Anna Rudd and Alyssa Osika followed close behind finishing in sixth and seventh. The Bulldogs had seven women finish in the top 20 of the meet.
"The team is looking really strong this year," Muir said. "I'm really excited to see how good we do because everyone ran strong today and we're going to get stronger with each meet."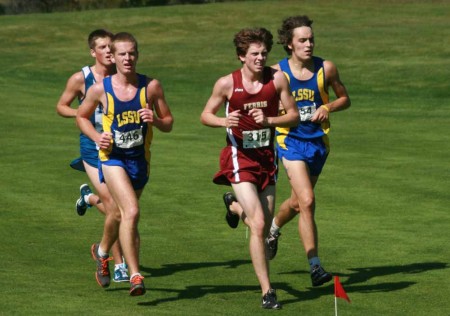 The men's team deemed this season's team the "comeback squad" and are motivated to have FSU be recognized as a powerhouse in cross country. Several of the men put in a lot of miles over the summer. Senior Tyler Crossman said the team made several goals for this season, one of which may seem lofty, but the men are determined to attempt to reach all of them this year.
"We want Ferris to be recognized as good again and this is our comeback season," said Crossman. "Our biggest goal this year is to make it to nationals as a team."
Junior Ryan Chute took a sixth place finish for the Bulldogs at the invitational. Freshmen Andrew Harper and Spencer Gerber rounded out the top 20 for FSU with 15th and 19th place finishes, correspondingly.
"This was kind of a practice for everybody to get an idea of what regionals will be like," said Crossman. "As a team, I would say everyone finished well."
Next up for the Bulldogs is the Michigan State Spartan Invitational in East Lansing on Sept 16. This meet will feature several of the same teams that competed in the Ray Helsing Bulldog Invitational.