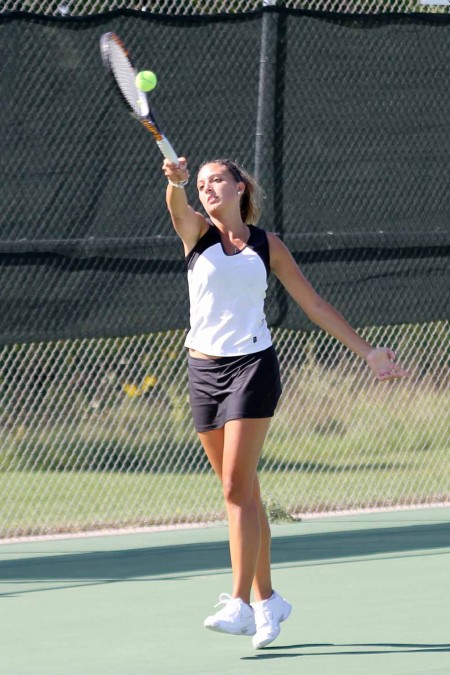 Unable to lift her arm over her head, doctors told senior Natalie Diorio she may never be able to play tennis again.
Determined to prove them wrong, Diorio spent many grueling hours in physical therapy as she worked to regain use of her arm. The Byron Center, Mich. native was cleared to play four days before the first match of the 2011 spring campaign and went on to be an integral part in the team's success.
The Bulldogs, ranked fourth in the region, finished with a 20-5 overall record, which included a 9-2 GLIAC mark. Despite being unable to serve overhand, Diorio helped the team clinch a place among the NCAA Division II National Tournament's final 32 team as she posted identical 8-3 finishes in singles and doubles play.
Overcoming her rotator cuff injury earned Diorio the "Jimmy Swears Courage Award." The award is presented annually to a member of the Bulldog Athletics program "who, when confronted with a life-altering situation, has used perseverance, determination and dedication to overcome odds," according to the FSU athletics website.
"I was so excited [to win the award]," Diorio said. "I feel so honored to have won it and be recognized."
After her injury, doctors told Diorio she may not be able to play tennis again for anywhere from six months to three years to indefinitely.
"I was determined to play," she said. "I wanted to push through it and play, but I was nervous it might never happen."
A life without tennis was hard to imagine for Diorio who began playing at the age of six. Her parents encouraged her to play and purchased her lessons as a birthday gift.
"It was easily my favorite of all the sports I tried," Diorio said.
12 years after she first picked up a racquet, Diorio arrived at Ferris State University. Knowing the coach as well as some of the other girls on the team made the professional tennis management major feel right at home.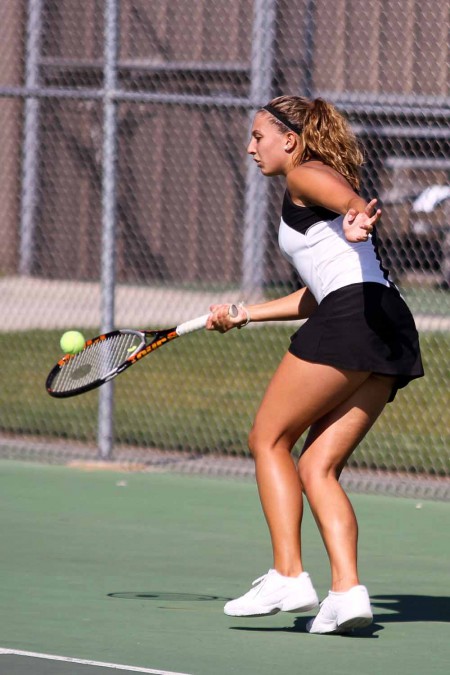 Now a senior, Diorio tries to help her teammates feel comfortable as part of her newly assumed leadership role.
"I help the international players get acclimated and try to be there if anyone ever needs someone to talk to," she said. "I try to keep everyone's spirits up if we [the team] start to get down."
Diorio believes this year's team can be successful. The team hopes to avenge last season's loss to Northwood University and make it to Nationals, according to Diorio.
"We want to win," Diorio said. "We want to be the best."
So far this season, the Bulldogs are 3-1 both overall and in league play with wins over Saginaw Valley State University, University of Findlay and Tiffin University.
The team's lone loss came to Wayne State University in a 5-4 decision Saturday. Diorio has made contributions at number four singles and number two doubles.
Had Diorio allowed her injury to stop her, her team's season as well as her life may have been very different. She offered advice to fellow student-athletes attempting to make a comeback.
"Don't give up, even though at times it will feel like you want to," Diorio said. "It feels awesome to get out there and play again."