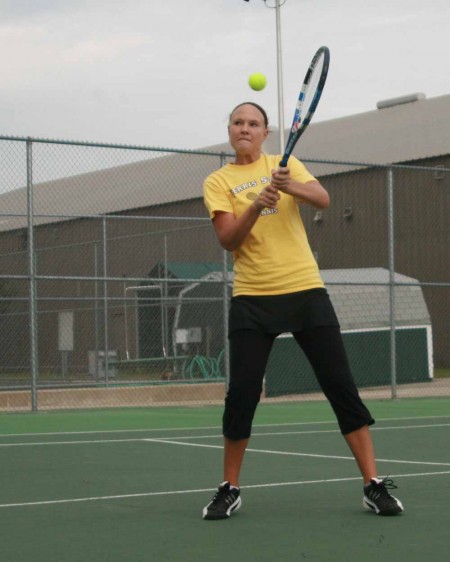 After a tough loss to one of Ferris State University's biggest tennis rivals, Northwood University, the Bulldogs redeemed themselves over the weekend.
Though the Bulldogs dropped a 9-0 loss at Northwood University Sept. 20, they still remain in the top five of the Great Lakers Intercollegiate Athletic Conference.
"After the tough defeat to Northwood, we have become re-energized and more focused, and I believe the effort we are currently putting into our practices will pay off with a few more big wins before the end of our season," FSU head coach Alex Palladino said.
FSU earned a pair of wins Sept. 22 and 25 at the FSU Racquet and Fitness Center in Big Rapids, Mich.
First for the Bulldogs were the Lake Superior State Lakers. Initially, the Bulldogs trailed the LSSU after the doubles round, 2-1.
FSU battled back to defeat the Lakers for a 5-4 victory.
"I am impressed by the heart and tenacity of the team this year," FSU junior Tabitha Simpson said.
The game relied on a key match that was won by FSU senior Melissa Flowers. Flowers fell to an early 1-0 deficit after dropping the first frame 6-4. She then fought her way out of a loss by winning the next two frames 6-3 and 7-5 respectively.
"Our number three player Melissa Flowers had a really great three setter match against Lake Superior state to put us ahead," Simpson said.
The Michigan Tech Huskies were the next team to challenge the Bulldogs.
FSU only dropped a singles flight and doubles flight. For the rest of the match-up, the Bulldogs prevented Michigan Tech from besting the Bulldogs, allowing for a 7-2 win.
Sophomore Ana Jana defeated Natalia Lebedeva, a GLIAC undefeated No. 1 position player for the Huskies this year, in two sets with a 6-0 score in each.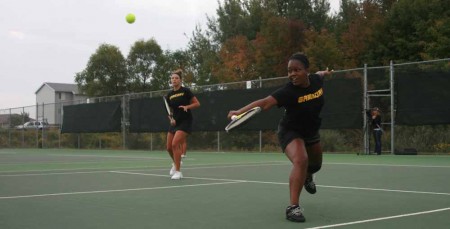 FSU improved their conference record to 6-2.
"As we have reached the mid-point of this year's season, I am most excited about the enthusiasm of the lady Bulldogs and their interest in working harder to gain the momentum we need to finish strong," Palladino said.
Now, FSU prepares to host their archrival Grand Valley State University Sept. 30 in a 2 p.m. tilt at the FSU Racquet and Fitness Center.
GVSU is currently 6-1 in the GLIAC. The Lakers only loss was to Wayne State University. GVSU suffered a 5-4 loss to the Warriors. FSU has also lost to Wayne State 5-4. WSU defeated both teams on the road.
"Our team goals are to beat Grand Valley, to better our record from the previous year and to improve our ranking in the conference," said Simpson.