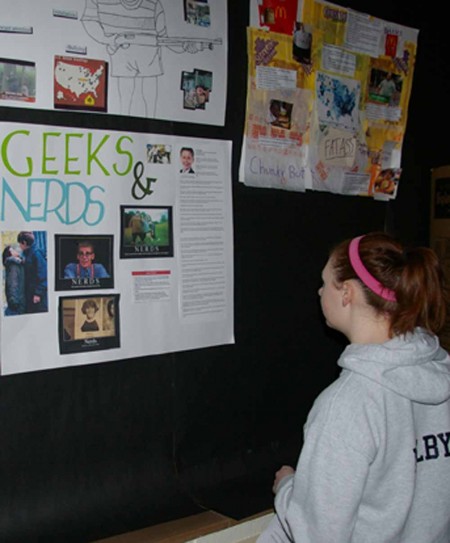 In recognition of Martin Luther King Jr. Day, the MLK Celebration Committee will be exhibiting the Tunnel of Oppression, an unconventional and interactive display of oppression.
"The Tunnel of Oppression is an 'in your face' approach to talking about diversity," Khayree Williams, member of the MLK Celebration Planning Committee and Miller and Ward Halls director, said. "It's to get people thinking about working toward gaining more understanding."
According to Williams, the Tunnel of Oppression will include visuals, characters and individuals playing out various skits.
"Each one [visual] plays out a different issue such as body image, gender, lesbian/gay/bisexual/transgender and race," Williams said. "The actual images can be intense."
In previous years, the event took place in the Rankin Student Center. The Tunnel of Oppression is a nationwide event that typically takes place within residence halls on campuses across the country; this year, the event will be held in Ferris' Ward Hall.
The Tunnel of Oppression shows students what Martin Luther King Jr. spent his life fighting for.
"MLK is known as one of the most prominent civil rights leaders in history," Williams said. "He wanted equality across the board, not just an end to racism. He wanted an equal playing field and for people to get along."
Williams said the event has been very well attended in the past. He estimated that over 300 students and community members attended last year's Tunnel of Oppression.
Williams also said Ferris professors sometimes bring their classes and that local high school groups from the community have visited the display as well.
"This is an eye-opening experience," Williams said. "We don't always think about all the issues, just the ones that affect us. This opens your eyes to what other groups are going through and how to be an advocate for those groups."
After viewing the Tunnel of Oppression, there is a debriefing session for participants to discuss their feelings and what they can do to help particular issues.
Facilitators will help participants learn how to apply the knowledge they gain from the display. Information on registered student organizations that help to address the issues seen in the tunnel will be available.
"Students are moved by the display," Williams said. "I've seen people crying while experiencing the Tunnel of Oppression; they sometimes don't realize that people were treated that way."
The Tunnel of Oppression is open to the public and will take place on Jan. 16 and 17 from 11 a.m. to 3 p.m. Due to the graphic nature of some of the visuals, parental guidance is strongly suggested for individuals under the age of 13. For more information, contact Williams at willik41@nullferris.edu.