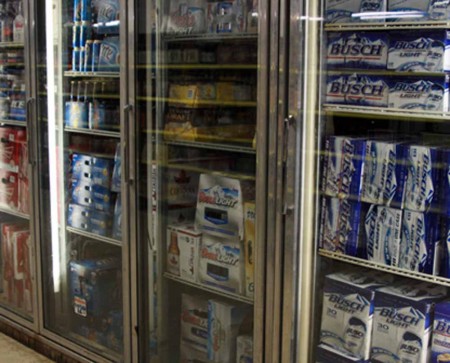 A new keg law was implemented in Michigan, placing more restrictions on purchasing kegs.
The law specifies that all kegs sold must be tagged with an identification stating who purchased the alcohol and the tags must remain on the kegs in order to return them. Removing a tag from a keg will result in forfeiture of the deposit and a potential misdemeanor charge that could bring up to 93 days in jail and/or a $500 fine.
Retailers are required to fill out a keg registration and declaration receipt each time they sell a keg, listing the type of ID used to confirm a buyer's age, the ID number and the date of birth of the purchaser. Purchasers are required to sign the receipt and agree not to damage the keg or alter the tag. Retailers also must keep records of all kegs sold for at least 30 days after a keg is returned.
Some keg providers were not aware of the new law and found out about the Nov. 1 deadline through customers and other sources. Grunst Brothers Liquor Store owner Bob Grunst said that he has not received a notification from the state about the new law.
"The state did not send me anything directly, simply because it would cost them too much money," Grunst said.
For retailers and breweries that sell kegs, the law means more paperwork and the potentially unpleasant task of scrubbing stickers off of kegs when they are returned.
For consumers it means more paperwork and more accountability, but it also means if they have a keg they haven't returned by Nov. 1, they may be out of luck getting their $30 deposit back.
FSU computer program junior Ryan Busscher said he can see this law possibly stopping people who are thinking about supplying alcohol to minors, but said the law is not the most effective measure for limiting underage drinking.
More teens die from alcohol overdose or drunk driving crashes than from all other causes combined.  Keg registration is using this as a way to reduce underage access to cheap alcohol. The law was put in place in order to make it easier to trace people who provide beer to minors at keg parties. Without tags it was difficult for law enforcement to hold keg purchasers accountable when minors are caught drinking. However, the question is if this will really make any difference.
"Keg sales compared to 25 years ago went down about 50 percent," Grunst said. "There are not so many abuses these days; however, abuses aren't going to go down because of this law."
Keg registration makes retailers a part of the solution to underage drinking. It also assists them in proving that their keg sales were done legally. Grunst said that his keg sales are not very high during the school year; however, by implementing this new law it may affect the sales of other local party/liquor storeowners and their business.