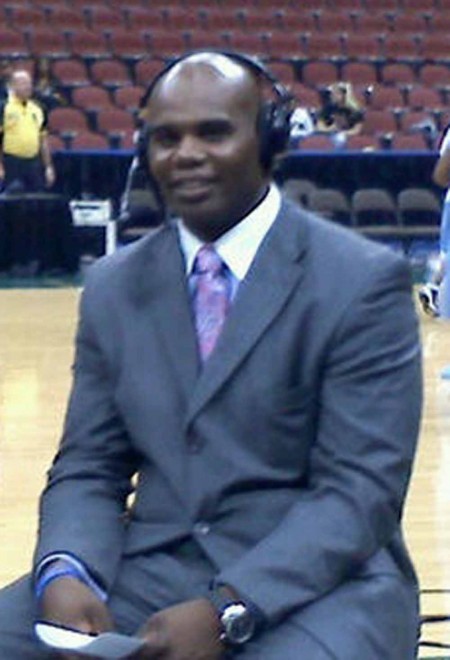 When it comes to being an effective and contagious leader, Donté Hill has got it down. Just read it in his recently published book "Contagious Leadership: 13 Principles to Spreading a Winning Culture."
Hill, a 2001 Ferris graduate, wrote this book to inspire and motivate people from all over to become a contagious leader and to shift their mentality to a positive mindset.
"This book gives you the viewpoint of what it's going to take to be successful in the business world," Hill said. "It's very practical and simplistic, but it's concrete information that is going to help you become effective immediately in your professional career."
Some of the key points explained in the book, according to Hill, are celebrating victories along the way, empowering your team to communicate and nurturing your instincts. He expressed that even if a situation may look negative, it's important to find the positive in it.
"One of the biggest ways I excelled in being a leader was when I had to personally shift my mentality. I thought about positive things and associated with positive people," Hill said.
"I wanted to help people accomplish their goals- it's not so much about 'me' as it is about 'we.' I can accomplish things, but it feels great when everyone shines."
While Hill was at Ferris, he earned an associate's degree in pre-teaching secondary education. He was the captain, and played guard, for the men's basketball team. Hill added that the "team philosophy" has always been engrained into his mind.
After Hill's time at Ferris, he went on to earn a bachelor's degree in business administration from Brewton-Parker University in Mount Vernon, Ga.
Hill currently is a sports broadcaster for the ABA's Jacksonville Giants, as well as a motivational speaker. One of his desires is to visit Ferris State and be able to connect with students on a personal level to help them learn how to be a contagious leader. He feels it is very important to create leaders for the next millennium.
Hill is also working on creating a second book to accompany the first. Currently, the book is planned to be called "The Fifth Quarter – Transitioning Athletes into the Professional World." He eventually wants to make the contagious leadership idea a series of books for people to read and learn from. He added he wants to spread leadership one person at a time.
"Diversity is critical, being a team player is critical and having fun is critical. It's important for people to enjoy their lives. Some people say being successful is the key to being happy, but being happy is the key to being successful," Hill said. "Being contagious will get you the
promotion and open the doors."
Want to know how to be contagious? Hill says you'll have to read the book for that one.