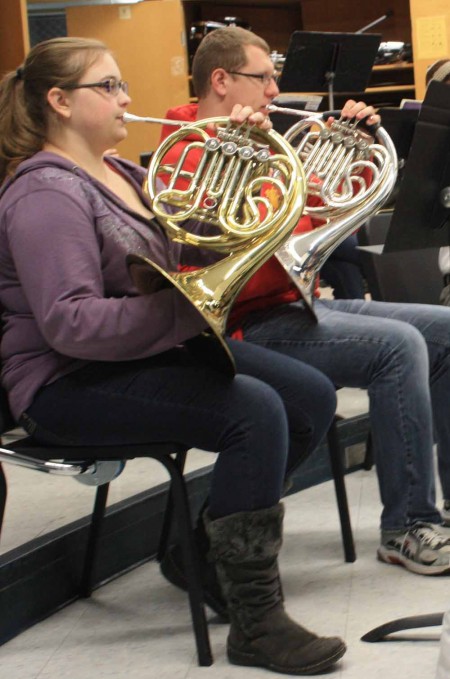 In honor of the 50th anniversary of the Starr Building, three FSU bands will be putting on a commemorative concert featuring a guest conductor from Spain.
The concert will take place Feb. 19 at 4 p.m. in Williams Auditorium. Llorenç Mendoza-Ruiz, award winning conductor from Valencia, Spain, will be guest conducting part of the program.
Calder Baker, FSU sophomore in business administration, is not a regular band member, but will be playing the banjo at the concert.
"I figured it was a good opportunity for me to get out and have some fun and perform," Baker said.
Ferris has three different bands that will be performing: Symphony Band, West Central Concert Band, and West Central Chamber Orchestra. They will be playing some Spanish songs as well as songs that were originally performed in the dedication of the Starr Building.
Jessica Westman, FSU freshman in pre-nursing, is excited for the opportunity to work with a Spanish director and experience a piece of that culture. Westman is excited to play some Spanish pieces that have never been heard by most Americans.
"We're also playing music from Spain, which our director said a lot of people in this country have never played before. It's kind of cool to be the new frontier of that," Westman said.
Sam Whittaker, FSU junior in criminal justice, said this is a good way to earn the band some well deserved publicity.
"I just think it's a great opportunity for people to see the other side of Ferris because the music program isn't as big and a lot of people don't know much about it," Whittaker said. "We do have a great program with all the bands, and I think it's a great opportunity for people to come in and experience the Spanish conductor."
This concert is free and open to the public.