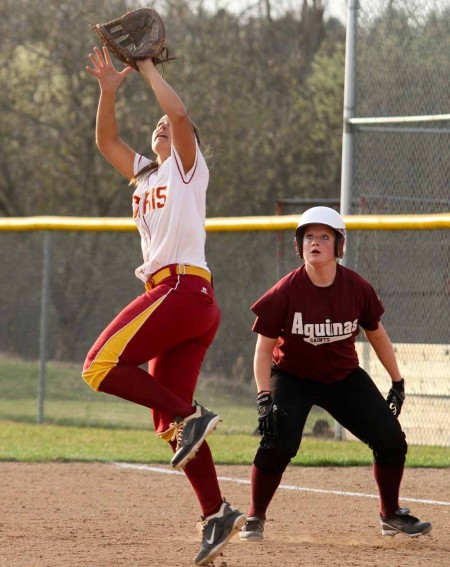 The Bulldogs openly welcomed the warm weather in FSU's home opener against Aquinas University Mar. 19 in Big Rapids.
Before facing Aquinas, the Bulldogs were idle after competing in the Florida Rebel Spring Games Tournament Mar. 3-10.
"We're just excited to be able to play now," junior catcher Liz Hamming said. "Last year all of our games in the first two weeks always got canceled because of bad weather."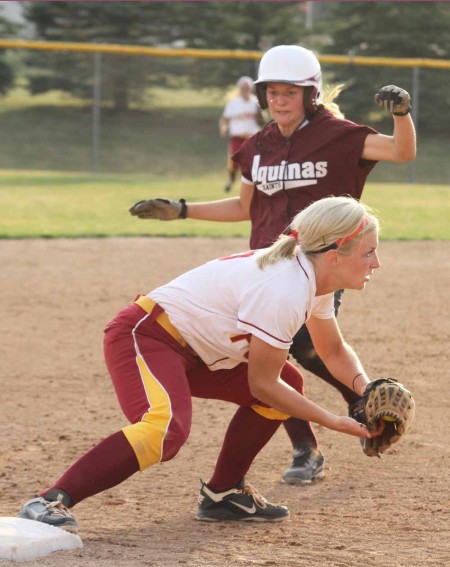 Ferris defeated Aquinas 7-0 in the first game of the doubleheader. Ferris State and Aquinas were in a deadlock tie until the bottom of the sixth inning, where the Bulldogs quickly broke the scoreless tie by driving in seven runs. Three Bulldogs had two-hit performances.
Junior pitcher Dana Bowler threw a three-hit shutout for the Bulldogs in the first game of the day. Bowler struck out five and walked two in seven innings.
In the second game of the doubleheader, the Bulldogs defeated Aquinas 7-0.
Neither team could score until the fifth inning. The bottom of the fifth featured three hits and three runs for the Bulldogs. The Bulldogs offense kept rolling in the sixth inning, registering five hits and four runs.
"Our bats started out kind of slow in both games, but once we started going we hit really well," Hamming said.
Ferris improved to 8-8 overall this season.
The Bulldogs will now prepare to begin play in the Great Lakes Intercollegiate Athletic Conference.
Ferris will travel to Findlay Mar. 23 to play their first GLIAC doubleheader of the spring season. GLIAC South Division foe Findlay is currently 8-5 overall.
Findlay was tabbed to finish fourth in the South Division in the 2012 GLIAC Softball Coaches Preseason Poll. Ferris was selected to finish third in the North Division.
The first and second games of the doubleheader will begin at 3:30 p.m. and 5:30 p.m., respectively.