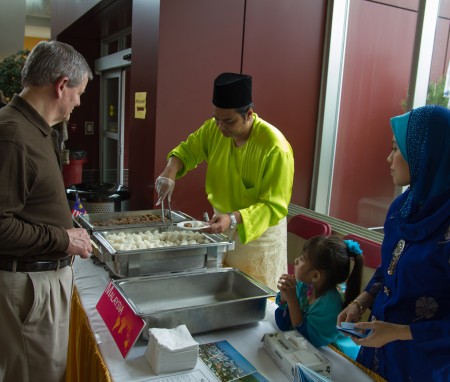 Music, aromas of foreign foods and people of all different skin colors filled the IRC Connector for the 24th Annual International Festival of Cultures.
The festival provides an opportunity for Ferris' international students to share their culture with other students and the Big Rapids community.
Dozens of booths were set up in the IRC; each represented a different country and offered the nation's cuisine. Ferris students received two free tickets for food sampling, while non-students could purchase tickets for 50 cents each.
"My favorite food was definitely from Malaysia," Carl Pearson, second-year FSU pharmacy student, said. "I don't really know what it was, but it was little patties with rice and peanut sauce."
Matt Rogers, FSU teaching student, concurred. Both students agreed that the event was better in previous years when it was held in the Rankin Student Center Dome Room.
Other activities at the event included short films and games for children, such as "Guess the Spices," "Test Your Chopstick Skills" and "Learn Your Chinese Alphabet."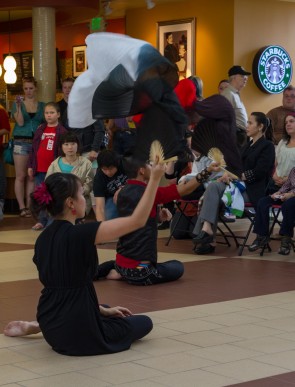 There were also intermittent performances throughout the day, including a Tai Chi presentation from China, a Zumba presentation from Brazil and an African stick fighting presentation from South Africa.
Neda Mohammadnejad Fard, an FSU pre-pharmacy student, came to Ferris from Iran and ran a booth about her country. One of her professors made her participate, but she is extremely happy that she did. She enjoyed the festival and gave others a tip of advice.
"Ignore all the stereotypes," Fard said about her culture. "Get to know the person for who he or she is."
The International Festival of Cultures took place from 1 to 5 p.m. on April 15. For information about next year's festival, contact Katie Bolter at bolt10@nullferris.edu or ext. 2450.