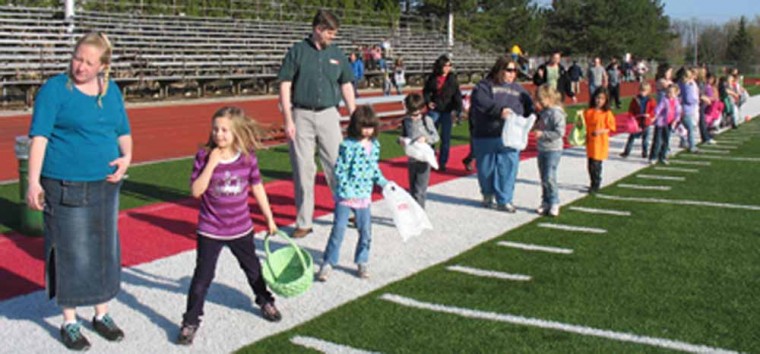 There's nothing like an Easter egg hunt to bring out the child in all of us.
Local children and their parents gathered on Top Taggert Field at 6 p.m. to find eggs. The egg hunt for students started at 8 p.m.
The eggs contained candy and coupons for items such as silly puzzles and Racquet Center passes. The egg hunt for students and children lasted about 10 minutes each.
Fernando Labra, intramural and club sports coordinator for the Recreation Center, was pleased with the turn out.
"It was a larger amount than what we anticipated. We didn't anticipate that many," Labra said. "As far as I saw, everything went smoothly. All the people working it did a great job organizing it and making sure everything went smoothly."
FSU students such as Bridget Kroetsch, senior in business administration, enjoyed the trip down memory lane.
"I thought it was awesome. It was such an adrenaline rush; I'm glad I did it," Kroetsch said. "I thought it was going to be kind of boring and childish, but it totally wasn't."
Cass Butler, FSU junior in healthcare systems administration, was pleasantly surprised by how fun the egg hunt was.
"I got a lot of candy and four prizes. It was a good time," Butler said. "I was expecting something a lot lamer; so it was a lot better than what
I expected."
The egg hunt was held April 2 in the Student Recreation Center.