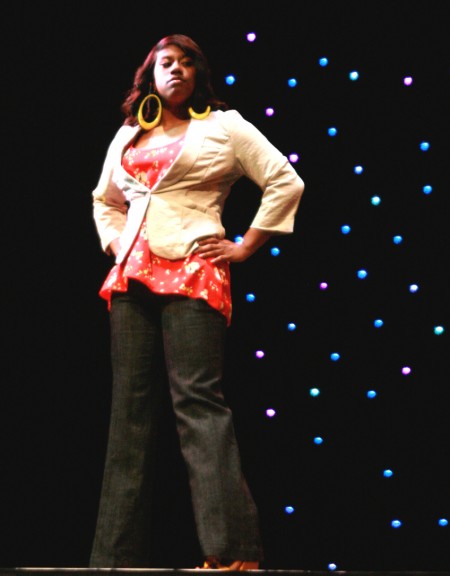 Many came dressed to impressed April 14 to see the You Beautiful Black Woman's 22nd Annual Fashion Show in Williams Auditorium.
The dazzling lights, upbeat music and glamorous Hollywood runway brought a night of fun, style, and, of course, fashion.
The night kicked off with an impressive dance performance by Ferris' own Swagg Boyz. Their unique style and hip-hop flair pumped up the audience and almost everyone was dancing in their seats.
After the performance the show began, and comedians Krispy Kream of Saginaw Valley and Ferris' own Dominique Roby, senior in healthcare systems administration, kept the crowd alive throughout the evening.
Styles featured in the show were vibrant, bold, and very trendy. Ferris students confidently modeled the different clothing lines on the runway.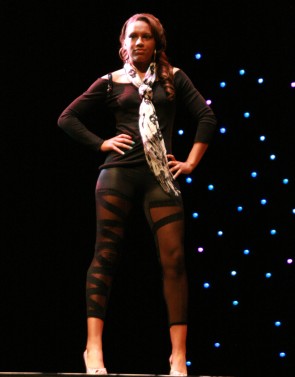 Clothing lines featured in the show were from Maurices, Shophista, Esha, Head Over Heels Boutique and an accessory line named Glitz by Keisha. Even the university bookstore had some awesome swag modeled in the show.
Throughout the event, the DJ was mixing beats and his music kept energy moving the whole night. During the intermission, many even stayed within the auditorium to break out into a dance party.
Not only was this a great performance filled with exciting music, laughter and dancing. It also gave students a chance to strut their stuff on the stage in front of their peers. Every model definitely rocked their performance and created a fabulous fashion show with their confidence and personalities.
YBBW offered a night of great entertainment that brought many students together. Everyone at the fashion show was dressed like a star and brought much excitement and liveliness to Williams Auditorium. This was definitely the event to be at Saturday night and will continue to be an amazing event for YBBW. n