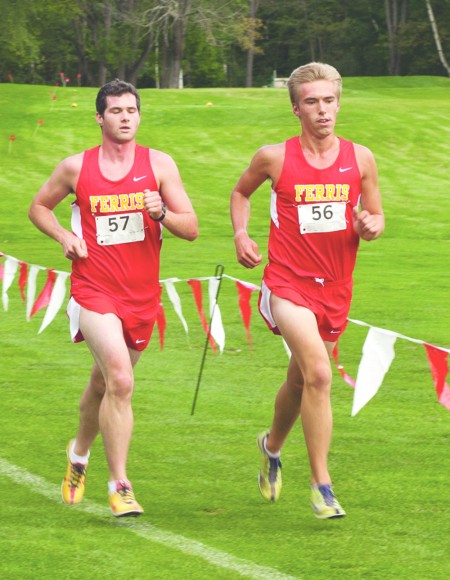 A soft course made for more of a grueling training session than a race for the Bulldogs' cross country team last Saturday.
If there were personal records, they were few and far between, according to third-place finisher senior Alyssa Osika.
"The course was really soft," Osika said. "It was more of a work out considering the lack of competition."
The venue was the Katke Golf Course. Factoring in the rain leading up to the Ray Helsing Invitational, it was no surprise the course turned out soggy and soft, slowing the runners down considerably compared to their personal bests.
Osika briefly commented on her time in the women's 5k (19:00.60), citing course conditions and lack of competition as reasons she added time.
Despite the tough race conditions, Ferris was able to dominate both the women's 5k and the men's 8k races.
"It was a nice pre-season race," Osika said, "It was nice to get the legs moving again."
The women finished second, third, fifth, sixth, seventh and eighth, while the men's 8k included first, second, third, fifth, and sixth place finishes, with Spencer Gerber leading the way with a time of 26:09.52.
Many of the runners ran unattached to teams, such as women's 5k winner Ferris student Anna Rudd with a winning time of 17:50.31.
The Bulldogs' next meet will be The Spartan Invitational, hosted by Michigan State, on Sept. 14.