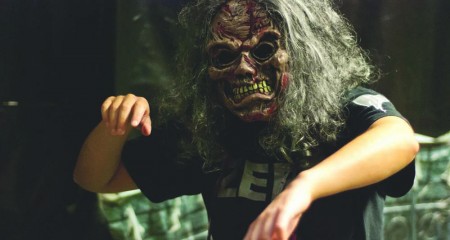 Cramer Hall transformed into a haunted hotel of doom where zombies and monsters lurked the halls last weekend on Oct. 26 and 27.
Students and community members were able to have a night of scares and screams with a donation of a canned food item to Project Starburst.
Alan Blanchard, Ferris senior in history education and a resident advisor in Cramer, worked endless hours to pull off the event.
"This event is a safe alternative for students to do on Halloween instead of partying," Blanchard said. "It's also a way for the community to get involved on campus."
This is the second year that the Residence Hall Association co-sponsored the event with Cramer Hall Council and the third year it took place. The Haunted Hotel was made possible with two months of planning and 60 volunteers. The week prior to the event, volunteers put in over 80 hours of work in the construction of the haunted hotel.
When people first arrived, they waited in the lobby to be escorted into the first room. As they waited to enter, they could hear piercing screams and moaning zombies. Once it was their turn, they were led through a maze of rooms where zombies followed and scary things jumped out from dark corners.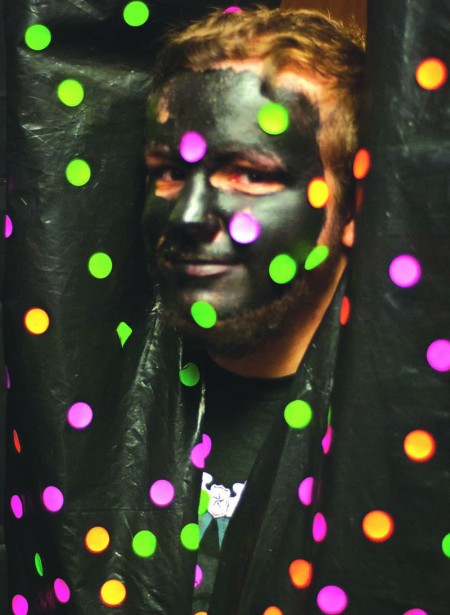 The best part of the night was a room of neon polka dots illuminated by black lights. To people's surprise, they would be trapped by the optical illusion and surprised by figures who blended into the walls.
Tim Burke, Ferris junior in hotel and restaurant management, said this was the first time he attended a haunted house in a couple years.
"The room with the dots got me the most; I'm still recovering," Burke said. "I was nervous going in and it was creepy enough standing outside of it."
Autumn Waldron, Ferris freshman in architecture and sustainability, also thought the dot room was a great scare.
"The polka dot room was trippy," Waldron said. "I also liked the girl jumping out with red eyes; I thought she was a statue."
Students thought the night was an overall success. Although some parts didn't surprise them, they still left the haunted hotel with a bit of an adrenaline rush.
The Cramer Hall Council, RHA and student volunteers made the success of the Cramer Haunted Hotel possible.