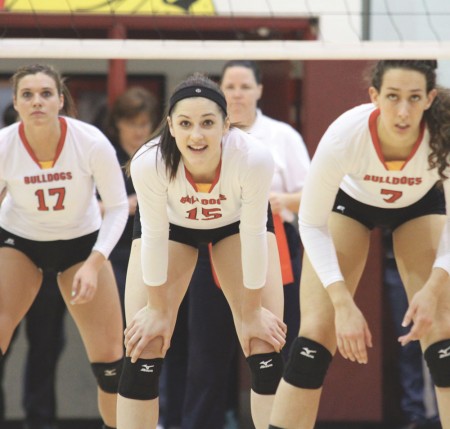 Ferris' season has been given a second life despite being knocked out of the Great Lakes Intercollegiate Athletic Conference Tournament, as the Bulldogs enter the NCAA Division II Midwest Regional quarterfinals for the 17th time in the program's history.
For the second-consecutive season, Ferris enters the NCAA Division II Tournament with the intention to be named the best in the Midwest. Last season, the Bulldogs were defeated by the University of Indianapolis, who are this year's first seed in the quarterfinals of the NCAA Division II Midwest Regional.
"We expect Lewis to be very scrappy, a fast offense, and not very error prone," said senior setter Samantha Fordyce. "We expect this to be a great game, neither team gives up easily."
The Bulldogs will return to the quarterfinals with five athletes who competed in last season's first round of the tournament. Of those returning, four were given All-GLIAC mention. The Bulldogs' senior duo Anne Sutton and Fordyce combined their talent for All-GLIAC first team honors.
Sutton is ninth in the nation in hitting percentage and has led the GLIAC in the statistic. Ferris will have the help of the GLIAC's libero of the year in junior Brandie Merren in the Bulldogs' back court.
Of the teams in the Midwest Region, five GLIAC schools were selected to compete, and the winner of the tournament will advance to the 2012 Elite Eight held in Pennascola, Fla. The winner of the Midwest Region will meet the winner of the East Region.