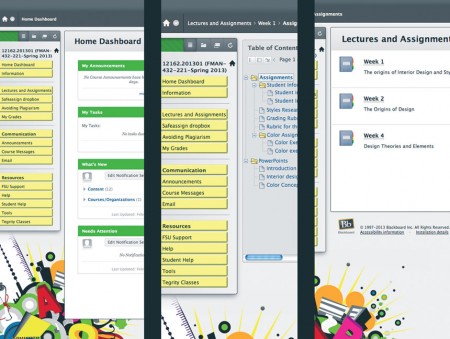 Liz Hamming, a first-year student in Ferris' dental hygiene program, has taken a variety of online courses during her college career.
In fact, one semester of her junior year, her schedule was comprised of all but one online course.
While she can't imagine her college experience without her online classes, Hamming admitted to, on several occasions, having difficulty understanding how to use the system.
"The old version of Blackboard made the classes very easy to navigate, but I struggled with the new version," she said.
Hamming isn't alone. Deborah Thalner, Ferris' executive director of Online Learning, said many students have difficulty comprehending the online learning platform.
"We have learned through survey responses from students who took online courses that they have felt unprepared or struggled to navigate an online course successfully," Thalner said.
Thalner noted that in a survey of professors, 81 percent said students would benefit from orientation to online learning platforms.
In an attempt to fix this problem, Ferris students interested in taking classes offered fully online must now first complete a tutorial.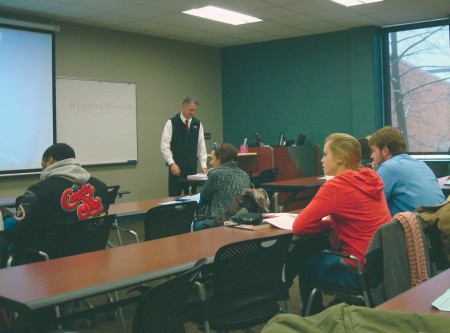 In order to better serve students, Thalner said the E-Learning Management Advisory Team has developed, tested and put into place an online-course tutorial. In 60 minutes or less, the Online Readiness Orientation tutorial covers how to use the discussion board, submit assignments, view assignment grades, send email and messages and access classes within Ferris Connect.
Students who have already completed an online course from Ferris have the option to submit a waiver form which can be found at ferris.edu/online. Students who have yet to complete an online class can find a link to the tutorial in the same location.
Attempting to register for an online course without completing the tutorial or submitting a waiver will result in a test score/prerequisite registration error. Processing the tutorial test scores takes one to two days, so interested students should complete the tutorial as soon as possible in order for their test scores to be added to their student records as soon as possible.
According to The Huffington Post article "Millenials Support Online Education" by Tyler Kingkade, a new poll from Northeastern University finds that millennials, due to their concerns about the rising costs of post-secondary education, are more supportive of online education.
Kingkade reported that more than half of the millennials surveyed had taken an online course. The figure was double the rate for all other age groups.
Regardless of the growing popularity of online courses, nine in 10 millenials believed online education should be used as a tool to complement other learning methods.
Joseph Aoun, President of Northeastern University and chair of the American Council on Education, told The Huffington Post that he thinks the embrace of online education is partly due to a more global mindset. He also believes students want an opportunity to take part in activities outside of the classroom.
"They are interested in flexibility," he said. "They want access to the material 24-7."
Hamming believes students will benefit from the new tutorial and wishes it had been available to her.
"Online courses are a great way to learn, as long as you've first learned how to use them," she said.