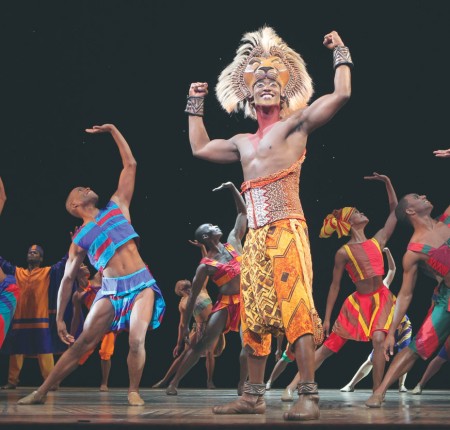 The Swahili translation of "Hakuna matata" is literally "no worries." At least we know Disney's subliminal messaging hasn't corrupted our entire childhood experience.
Yes, "The Lion King" is a children's movie, but does that mean teenagers and adults alike cannot enjoy it?
There is such a place where an adult can find his inner child in watching "The Lion King," and that place is Broadway.
A good definition of the work of art that is "The Lion King" is African culture meets an American children's story. The musical is loaded with big names such as Sir Elton John, Tim Rice, Lebo M. and Hans Zimmer.
Lyrical genius Elton John helps install multiple new songs to the already magical Disney tale, adding a more mature feeling to a story centered around children, allowing a much wider range of appeal.
How could a "Lion King" fan want more? The music is not just the sing-a-long movie tunes, but is adjoined with actual African music pieces sung in Swahili.
It is rare that you see a costume designer as talented and innovative as Julie Taymor. Taymor captures African culture with the ornate art on the heads of the many lions.
These lion heads—one of many of Taymor's artistic masterpieces throughout the musical—are mounted to face forward, thus swinging forward when the actors lower their heads.
Her representation of the baboon philosopher, Rafiki, is simply masterful, from the face paint to the staff and grass skirt.
She uses symbolism through the animals, using skeletal creatures during the reign of Scar to show the starvation of the lions.
The story itself is incredibly accessible, which allowed the writers to expand on Disney's idea of the circle of life. It better shows the plight on the lions' faces when overtaken by Scar than in the movie. Extra scenes are responsible for making this play even more of a masterpiece than the original story.
Perhaps the muscial's biggest leap forward is that the stage is not the limit. While the set of Pride Rock and the elephant graveyard are well put together, the processional "Circle of Life" may be the greatest audience-capturing piece of music in modern theater history.
It begins with a sing and response between Rafiki and an offstage ram, usually in the upper deck. As the sun rises on stage, many other animals—including people on stilts in a giraffe costume, a massive elephant or two and a cheetah—stride regally down the aisles toward the stage.
Running since 1997, "The Lion King" is one of Broadway's longest running shows. The innovation and star-studded group responsible for the masterpiece is its reason for longevity.
"The Lion King" runs in Detroit from Feb. 14 through March 10. This is not a musical event to miss.