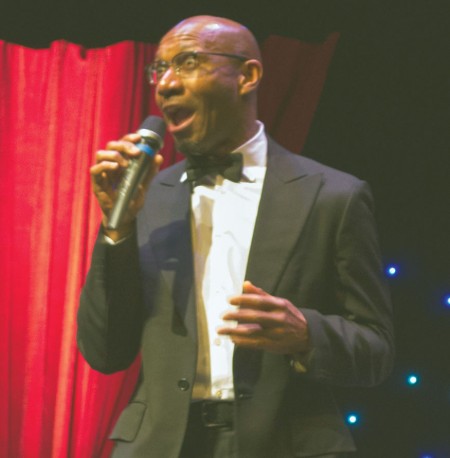 "Martin and Music" was presented by the Office of Multicultural Student Services to wrap up Black History Month.
Gerald Rivers was the voice of Rev. Dr. Martin Luther King Jr. Over the years, Rivers has committed 20 of Dr. King's speeches to memory, which he performed to a small audience in Williams Auditorium. With his booming voice, crowd members instantly felt as though they were listening to the late Dr. King and his urgent message to "Stand up, do what you know is right, take action now!"
Soulful singing filled the auditorium during breaks in the speech, complimenting the ideas of Dr. King's words. Charles Holt was the man behind the music. Music was a vital part of Dr. King's life and is why the two were paired together for a powerful performance.