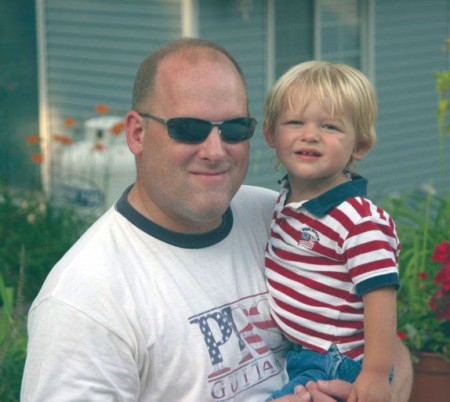 If you watched Mumford and Sons play at the Grammys, you witnessed a miracle.
"When we released 'Sigh No More,' our manager said, 'We're probably gonna sell about 150,000 records,'" Marcus Mumford said in a recent Rolling Stone article.
 
But they made it–the long shots, the underdogs, the dreamers.
 
There isn't a musician alive who hasn't thought these thoughts, who hasn't hoped to shoot for the stars and actually managed to hit one.
 
However, it doesn't always work out that way, and that's OK.
 
Paul Kwant's office is on the second floor of the Timme Center. If you're not careful, you'll walk right past it.
 
The admissions officer is usually on the phone, working every contact he can find. He takes his work seriously, even enjoys it, but this is the "Clark Kent" to another person who doesn't wear a tie every day.
 
At Kwant's comfortable home east of Big Rapids, he keeps secrets in his basement. Once you manage to get past Kwant's hospitable wife offering snacks and pop, a door leads to a portal of juicy, angry guitar sounds.
 
Admissions officer by day, classic rocker by night.
 
Working at Ferris isn't how Kwant envisioned things turning out when he graduated from Belmont University with a music business degree. He had the right connections, even landed a job in Nashville within the industry, but it wasn't quite enough.
 
"I quickly realized that the salary I was earning was very low. At one point I sold almost all my gear to pay rent and student loans; I guess you could say I was a starving musician. Not soon thereafter, a friend of mine hooked me up with an interview for a sales engineer job," Kwant said.
 
If you think Kwant sold out, think again.
 
"'Making it is really a state of mind. If that means playing arenas and touring, great. If that means practicing a guitar solo until it is flawlessly performed, great."
 
Kwant is satisfied with home and hearth, and providing for is family. Those with big dreams should take Kwant's contentment to heart.
 
There is no formula to "make it," and if we can't reach any of the stars, maybe they're just beautiful to watch.
 
And that's OK.