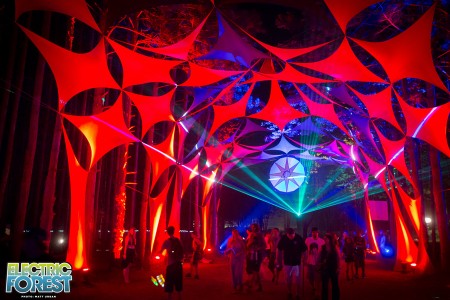 Music festivals are an integral part of summertime.
When most people think of the summer music festivals, big names like Bonnaroo in Tennessee, Coachella in California, and Lollapalooza in Chicago come to mind. But one of the premier music festivals is just over an hour away from Ferris.
Electric Forest Festival takes place in Rothbury, north of Muskegon, from June 27-30. This four day festival features artists of a variety of genres, with a focus on electronic and jam bands. Headliners for this year include The String Cheese Incident, Pretty Lights, Passion Pit, and Empire of the Sun.
Spread out over multiple stages, Electric Forest has more than just music to offer it's over 40,000 attendees.
Located at Double JJ Resort, other attractions such as Gold Rush Water Park, Big Wildcat Lake, disc golf, and horseback riding are available on top of the live music and art.
"Electric Forest is one of the best music festivals in Michigan, and I'm strongly attracted to the forest atmosphere" Ferris junior psychology/pre-medicine student Irma Collins remarked.
For more information about Electric Forest, visit their website here. Also, check back with the Ferris State Torch for more coverage of Electric Forest after the event.