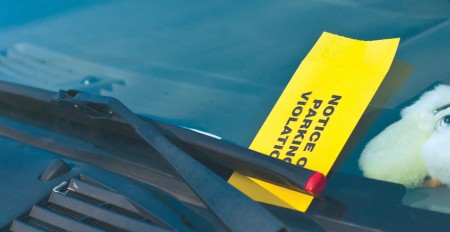 Nearly every Ferris student has woken up late for class and made a dash through campus looking for a vacant parking place. Knowing where to find a parking spot may make a student's day a little easier.
During the 2011-12 school year, over 13,000 parking citations were handed out. Don't fret, though. Ferris has more students on campus than ever before in the school's history.
With almost 6,000 vehicles registered, the number of citations has decreased steadily. According to Ferris.edu in the student affairs tab, there are almost 7,000 parking spaces available. Since the 2009-10 school year, Ferris Department of Public Safety (DPS) has issued approximately 15 percent less parking tickets.
With that said, where is the best place to park?
"The best place to park is probably by the football field by the Timme Center. It's close to everything on campus," Connor Fitzgerald, Ferris sophomore in criminal justice, said.
"Some of the best places to park are on the street by the science building and the meters close to the Rankin Center," K.Lee Barnes, Ferris sophomore in pre-nursing, said.
What is the worst time to find parking?
"The worst time to find parking is from noon to 5 p.m., especially by the library. At that time, there are generally no open spots. If you're running late, especially on this campus, you might need at least a half hour to find a parking spot," Barnes said.
Where is the most unknown parking gem?
"It's a far walk, but you can almost always find a parking spot behind Wink Arena," Fitzgerald said.
To register a car, an applicant must bring a valid driver's license and vehicle registration to Ferris DPS. Parking permits may be bought Monday through Friday, 8 a.m. – 4:30 p.m.