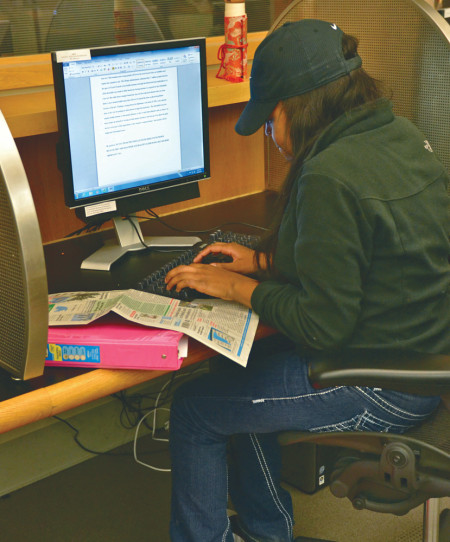 The Ferris State University Office of Multicultural Student Services (OMSS) and the Ferris Honors program are partnering up to offer free extended tutoring hours to students.
As of Oct. 21 and continuing through Nov. 30, volunteer tutors from the Ferris Honors Program will be available to assist students in 100 level courses such as Biology, Chemistry, Math and English.
The study tables are offered on Tuesdays and Thursdays from 5 p.m. to 10 p.m. in FLITE 159.
"I could see myself tutoring in one subject and seeking help in another," said Ferris honors sophomore mathematics major Nate Klingel. "It's a great opportunity for everyone involved."
Volunteer tutors are available to any students on a walk-in basis.
Director of OMSS, Matthew Chaney, is excited about the new initiative that promotes academic achievement and student success.
"Teaming up with Honors probably seemed like a natural thing if they were looking for students to help others with their classes," Klingel said. "Honors students love having volunteer opportunities so it works out well."
The collaborative effort came after OMSS saw the chance to assist students further than the study tables that were already in existence. The OMSS mission is to "promote, support, and complement the academic mission of the institution by working collaboratively with students, faculty, and staff to create and extend student services and student learning opportunities outside the classroom."
Ferris freshman pre-pharmacy major Marissa Kraut said the extended hours makes her more likely to be able to use the service.
"The tutoring center [Academic Support Center] is great ,but sometimes it's hard to fit it into my schedule," Kraut said. One of my professors mentioned the program in my class. It sounds like something many students would be able to use."