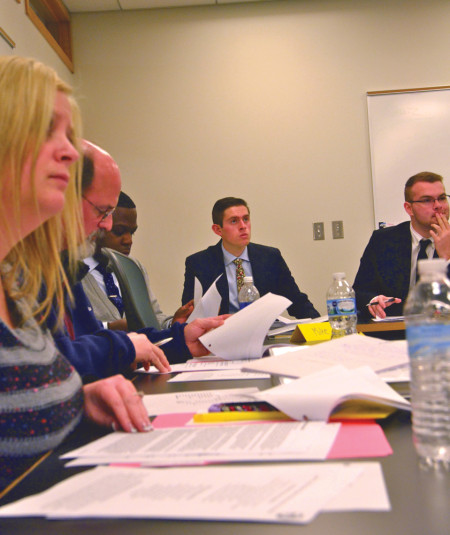 Revisions of the finance division's governing document have been proposed and if approved will go into effect for the new student government president's term in the spring.
Revisions of the finance division's governing document, the Rules of Appropriation and Allocation (RAA) can be made every time a new student government president is sworn in.
On Nov. 26, Andrew Kalinowski will take over Erin Williams's role as student government president.
On Nov. 14, the finance division discussed the revisions on the second half of the RAA.
Registered student organizations requesting funding must meet with a professional from the Center for Leadership, Activities and Career Services and a mentor from the finance division, according to the Student Government Director of Public Relations Carman Plank. The finance division proposed adding this to the RAA.
"We added them because we already require them to meet with a mentor and a professional from the CLACS office, but it's never been in the RAA for some reason," Plank said. "We just wanted to make it where they can't get around it."
These meetings ensure that the students have everything they need when requesting funding, according to Plank.
The other proposed changes included re-wording and clarifying.
For the last two Thursdays, the finance division has been revising the RAA. On Nov. 21 the revisions will have to be accepted by the finance division to go before the general assembly of student government for approval. In order for the revisions to go into effect, they must be approved before Kalinowski is sworn in as student government president.