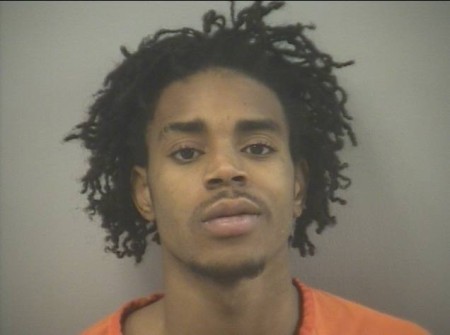 The suspect in the Venlo shooting was arraigned Monday, Feb. 3, at the 77th District Court in Big Rapids on 17 felony charges, including attempted murder, which carries a maximum penalty of life in prison.
DeCory Demarco Downing, 20, was taken into custody just before midnight on Saturday, Feb. 1, for allegedly shooting a Ferris State University student at approximately 4:15 a.m. earlier that day.
Downing is not a Ferris student and is believed to be from the Mt. Clemens/Macomb area.
In addition to attempted murder, Downing was arraigned on eight felony firearm charges, seven assault charges and a concealed weapons charge. He is lodged in the Mecosta County jail on a $2 million bond.
Former Ferris student Shaionna Brown, 18, of Mt. Clemens, was charged with accessory after the fact to a felony, which carries a maximum penalty of five years in prison. She was also charged with possession of a felony firearm and carrying a concealed weapon.
Brown owns the vehicle Downing used to flee the crime scene after the shooting. Police received tips that the vehicle was at Finch Court, a resident housing facility on the Ferris campus.
Law enforcement found the .380 handgun used in the shooting in Brown's vehicle.