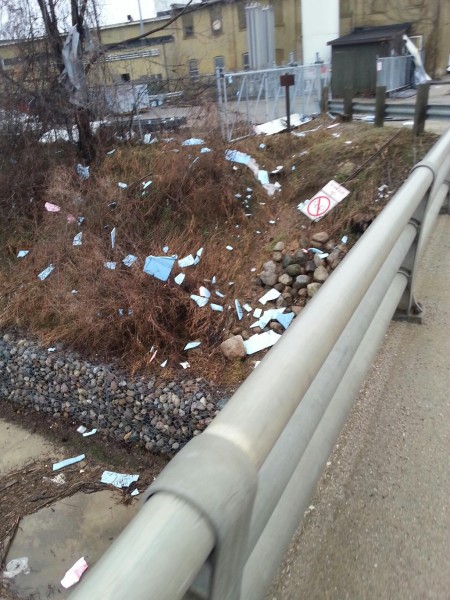 Ferris is opening its arms to members of the Big Rapids community affected by the powerful storm that hit this weekend.
Big Rapids residents experienced washed out roads, power outages, damaged homes, and flooding.
According to 9 and 10 News, Mecosta County is the second most affected area by the storm with 12,930 residents without power as of 6:30 A.M. on April 13.
Consumers Energy Spokesman, Terry DeDoes said that an electric substation may have three separate circuits, each of which can serve around 1,000 customers.
"The outage in Big Rapids was caused by an issue on the line that's feeding the substation," DeDoes said. "The whole substation lost its source of electricity from upstream."
According to DeDoes, multiple substations were affected by the storm. The estimated restoration time for Big Rapids is around 9:30 p.m. on April 13.
Ferris junior music industry management major Gabriel Aikens lives off campus and had power out from 9:15 p.m. last night until 1 p.m. today.
"The worst part was the power being off, just for the inconvenience," Aikens said. "I looked outside at one point and it was non-stop lightning. It looked like it could have been day out with all the flashes."
Ferris continues to notify off-campus students as well as the public of available facilities and services.
The FLITE Library building will keep its normal operating hours of 1 p.m. until midnight. The Rock Café and Westside Café will be open until midnight.
Additionally, The Student Recreation Center will be open between 6 and 10 p.m. to anyone in the community that may need to shower or use restrooms.
The Multipurpose Room of the Student Recreation Center will be available to the community that has concern about tonight's cold temperatures beginning at 8 p.m. until 8 a.m.
Community members using the facility will be responsible for bringing their own sleeping bag or blankets.
All classes will continue as scheduled on Monday, April 14.
Consumers Energy cautions residents to stay at least 25 feet away from any downed wires and to report them immediately by calling 911 or Consumers Energy at 1-800-477-5050.