Entertainment Unlimited (EU) spent approximately $100,000 to make this year's Ferris Fest a success.
Ferris Fest, an annual spring concert put on by Entertainment Unlimited, took place from noon to 6 p.m. on Saturday, April 26 at the Frank Karas West Intramural Fields. The concert headliners were Reel Big Fish and Karmin.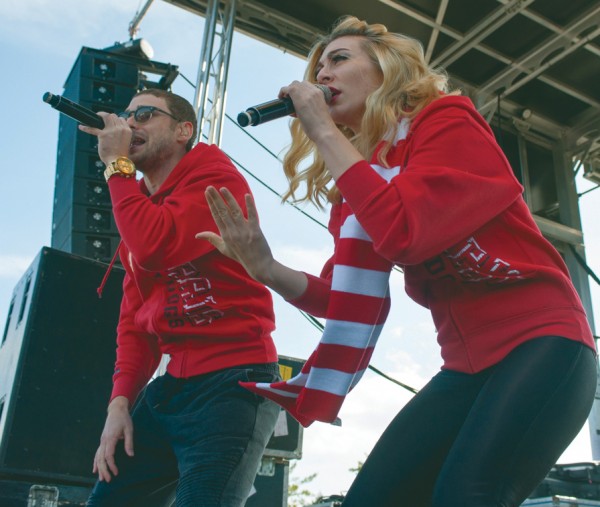 Karmin performs as the headline for this year's Ferris Fest along with other performances by Reel Big Fish, Stepdad and local artist. Check out page 6 in Lifestyles for an interview with Karmin's Nick Noonan and Amy Heidemann.
Photo By: Tori Thomas | Photographer
According to Ferris senior applied math major and EU treasurer Tyler Tichvon, the anticipated total cost for Ferris Fest is $98,195. Receipts are not final until one week after, so all the costs are estimated.
Every year the finance division allocates $100,000 to EU, which is outlined in the finance division's governing document, Rules of Appropriation and Allocation.
"The most consistent piece of the budget is that EU plans to use $60,000 from the finance division of student government for personal service fees," Tichvon said. "EU has always spent the entire $100,000 from finance division each year."
The rest of the amount is paid for by EU from their rollover and operating budget.
The total cost of the artists, novelties and food is expected to be $72,100, according to Tichvon. The stage, sound and equipment are estimated to be around $17,000.
"A bunch of tedious details of planning are carried out to plan the perfect all-day festival to celebrate the students, faculty, staff and community for another great year," Ferris Fest coordinator Evan Pazkowski said.