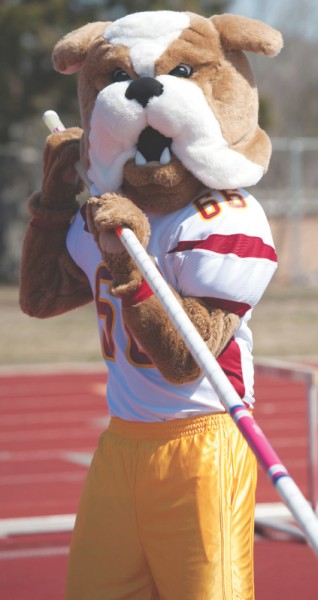 Homecoming is a time of excitement all over campus, with all sorts of events for students and the community to take part in. "I'm really excited for all the activities for Homecoming," senior journalism major Patrick King said. "Especially the parade and the College of Arts and Sciences Homecoming tent. All the free pizza and desserts will be satisfying."
"Lip synch is going to rock!" Kayla Garrett, sophomore hospitality major with an interest in music and theatre said.
This year, Homecoming Saturday will entail not just the annual Homecoming football game, but also a Hockey game. Because of this, the Alumni Association's annual Tailgate on Ice event will be held prior to the hockey game, with several tailgate events held by the different colleges in Top Taggart Field before the football game.
This will be a busy day for the Alumni Relations office, who will have to take down their football tailgate tent during the football game and set everything up again in the Ewigleben Sports Complex's multipurpose room for their hockey tailgate event.
"It's a very fun, very busy day," Jeremy Mishler, Executive Director of Alumni Relations said. "[It's a] great day for Bulldog alumni to be back on campus."
"We usually expect several thousand alumni to be back in town and participating with all sorts of events," Mishler said. "There are the events that we put on as a university for homecoming and then a lot of student organizations have functions that their alumni participate with. Some alumni are just back and town to get together with their old roommates and friends, so there isn't a hotel room in town to be had, for the most part, and we know it's going to be a big, fun weekend."
The Tailgate on Ice is open to the public, but has an admission fee of $25 per person, which will cover a ticket to the hockey game, a parking pass and access to the tailgate area. The cost is only $10 for season ticket holders, Blue Line members and those who have already purchased tickets.
"For the tailgate specifically, we usually see about eight hundred to a thousand guests at our football tailgate and we know we'll see upwards of three hundred people at our hockey tailgate," Mishler said.
Some of the activities featured will include photo opportunities with Motown-themed cutouts, incorporating the Bulldogs Get Down with Motown theme of this year's Homecoming celebration, karaoke, prizes, inflatable games for children, a live performance of the Grill Guys—a radio show hosted by two Ferris alumni—and a DJ providing music. Mishler himself will be acting as the emcee for the evening.
"[There will be] lots of different types of tailgate food," Mishler said. "Everything from chips and dip to wings and brownies and cookies, lots of stuff to drink—non-alcoholic, of course. It should be a good time, just typical tailgate fun."
Catering will be provided by Ferris Catering Services.
The Alumni Association works diligently to keep alumni up-to-date with what's going on on-campus through social media, mailing lists and an alumni magazine. Looking forward to next Homecoming, they are planning to hold a 50-year class reunion during Homecoming.
The Tailgate on Ice Event will take place from 5:30 to 7:30 p.m. on Saturday, Oct. 4, in the multipurpose room of the Ewigleben Sports Complex.
A full schedule and registration for many of the Homecoming activities can be found at www.ferris.edu/HTMLS/alumni/Homecoming/Schedule.htm.