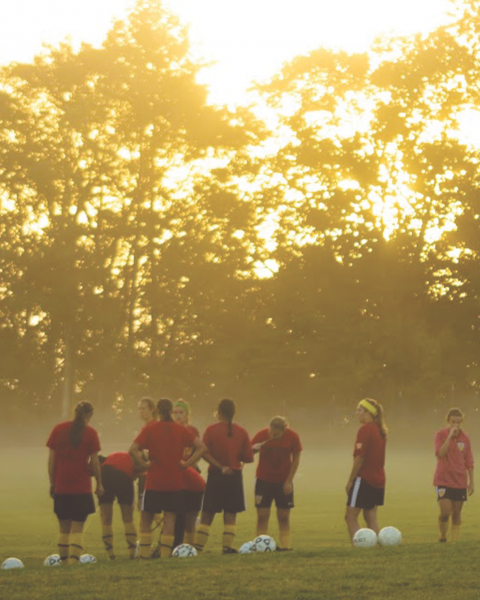 Throughout their season, the women's soccer team has been plagued with close losses.
Through ten matchups, they've played seven periods of overtime, and have lost by more than one goal only once, in their first game of the season.
Currently fronting a 3-6-2 record, the Bulldogs still hope to turn the tides of this season. If it can be done, it must be done in the coming weeks as they face a pivotal stretch of games against conference opponents.
Ferris showed signs of pulling out of their slump when they took down Northwood 5-2 at home on Oct. 12.
The Bulldogs are set to take on rival Grand Valley State under the lights on October 15, whom they lost to 3-2 earlier in the season. Following that game, they have just one day of rest before coming home to Big Rapids to play Ashland, who they'll be seeing for the first time this season. The Dawgs are also set to play Lake Erie on Oct. 19 for the first time, which will be the final home game of the year.
These three games round out a week of make or break contests for the Bulldogs, as season's end is now in sight.
If Ferris State has any shot at cracking the playoffs, the victories need to start rolling in, but they have limited opportunities to do that in friendly territory with only two home games left on the schedule.
"Playing at home definitely makes a difference because our family and friends are there to support us. Also, we don't want an away team winning on our home turf." freshman defender Audrey Romine said.
Thus far, the Bulldogs have been able to outshoot their opponents 96-72. Unfortunately, getting more shots on net does not always translate to scoring more goals. Still, the offensive opportunities are there, and one has to think that more of these shots must inevitably find the back of the net.
"Each game we keep plugging away and don't get discouraged if the first few shots don't go in. Sometimes it just feels like we are unlucky or the goalie makes an amazing save on our shots." freshman midfielder Brenna Cockerill said.
Many of the Bulldogs struggles seem to lie in the first half, where they can account for only one goal throughout the season. Meanwhile, they've scored 10 in the second half, which seems to indicate that the Bulldogs have trouble starting out of the gate.
"Some games we do seem to start a bit slow, but in the second half even if we're down I think that it's great that we don't give up," Cockerill said. "We keep pressuring the opposing team and keep working as a team to get the goal that puts us right back into the game."
It is not too late for the Bulldogs to turn this season around, but they'll have to do it in a hurry, and their first opportunity to do so will be today, Wednesday, at GVSU.