Genre: Alternative Rock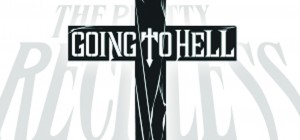 Like: Paramore, Joan Jett & The Blackhearts, Flyleaf
Let's rewind a little bit to the year 2000. Anyone remember Cindy Lou Who from "How The Grinch Stole Christmas"? Adorable little blonde girl, right?
Wrong. That actress-turned-badass is Taylor Momsen, guitarist and lead singer of the band The Pretty Reckless.
Momsen traded in pigtails and rosy cheeks for push-up bras and red lipstick, and her music is a direct correlation of this transition.
Formed in 2009, the band consists of Taylor as lead vocals and rhythm guitar, Ben Phillips (lead guitar, backing vocals), Mark Damon (bass) and Jamie Perkins (drums).
The Pretty Reckless debuted with their album Light Me Up back in 2010, with the more familiar songs being "My Medicine" and "Make Me Wanna Die." Since then, the trio has been working on their newest album, just released this year, titled Going To Hell.
If you're one for the hard rock, post-grunge sound, this band is definitely worth checking out. I'm talking to you, Nirvana and Soundgarden fans.
Momsen does an excellent job at switching from rough, scratchy vocals to an angelic harmony in a single second. Check out the band's song "Goin' Down" and you'll see what I mean.
Despite all the talent this New York City-based band has to offer, may the faint-hearted listeners out there beware: most of the content they produce is highly controversial and usually explicit.