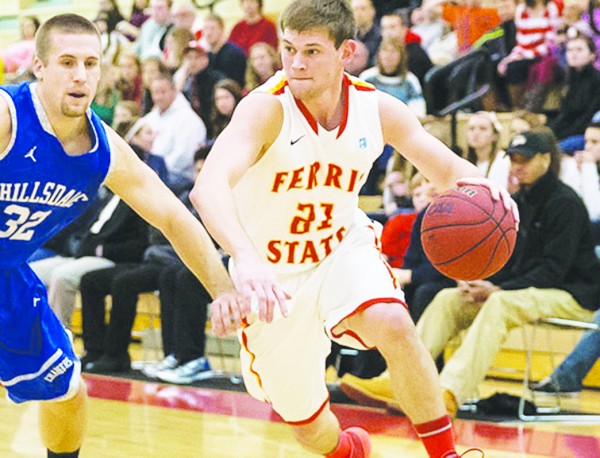 The Ferris State Men's Basketball team kicks off their exhibition season against Calvin College on Saturday.
The Bulldogs were 10-16 overall and 9-13 in the Great Lakes Intercollegiate Athletic Conference last year. With a hard fought 94-87 exhibition loss at Division I Oakland University last Saturday, the Bulldogs face a Calvin team this weekend that is one of the better teams in Division III. Last year the Bulldogs beat Calvin 85-70.
The team wants to turn it around from the losing record last year, but they don't want to forget what happened a season ago.
Second year Head Coach Andy Bronkema said that the team wants to "Build on what we did last year. We figured out a lot about ourselves."
Bronkema said that he believes the biggest strength of his team is the balance and teamwork that they have throughout the court. With seniors Dietrich Lever and last year's scoring leader Drew Lehman, the team has veteran support in the backcourt with championship experience. The two players were both on the team when they won the North Division in the 2011-2012 season.
Along with the senior guards are returning junior center Jared Stolicker and wing player Josh Fleming, who Bronkema calls a great all-around talent. The team also has 7 incoming freshmen and one transfer on the roster this year. Coach Bronkema says that some will be redshirted and others will play bigger roles on the team.
The Bulldogs have high goals set for this season. Senior shooting guard Matt Poches said the goal for the team is to make the GLIAC playoffs and win the conference tournament. In order to do this the team will have to be a top 4 team in the north division, but they don't want to settle for fourth.
"When first place is available, we're not going to settle for second," Bronkema said.
The team plays Calvin College at 3:30 p.m. in Big Rapids on Saturday.