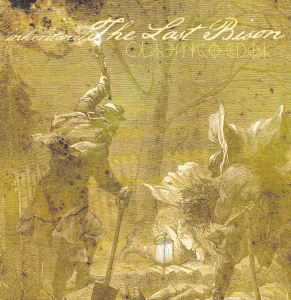 Genre: Folk Rock
Like: Mumford & Sons, Hey Marseilles, Fleet Foxes
Dubbed "classical-influenced southern folk rock" by National Public Radio, The Last Bison arrived on the indie music scene in 2010 when they performed on a Norfolk, Virginia radio station.
They originally called themselves simply "Bison," but decided to lengthen the name in 2012 to avoid confusion with another band called Bison.
The Chesapeake, Virginia band is large, consisting of 7 members, including lead singer and guitarist Ben Hardesty, his siblings Dan and Annah, and their friends Andrew Benfante, Teresa Totheroh, and Amos Houseworth.
The band's sound is a unique blend of Hardesty's eclectic vocals—at times rugged and gravelly, at others a smooth tenor—is accompanied by flowing melodies and harmonies on a variety of acoustic instruments, including guitar, banjo, bells, violin, and cello.
All of these qualities create a distinctive sound the band describes as "mountain-top chamber music." Like Mumford and Sons, their lyrics often contain religious references without being classified as belonging to an overtly Christian genre.
Their first full album, Inheritance, was released in March 2013 and their latest album, VA, was just released this September. They also have a Christmas album entitled Sleigh Ride, which puts an original twist on traditional Christmas carols and is worth checking out as well. All of their music is available on Spotify.
The Last Bison is one of those rare bands I never get bored of. When a band has a distinct sound, no matter how likable, it's easy for all of their songs to start running together in my mind.
That's not the case with The Last Bison. For first-time listeners, I recommend the light and rollicking tones of the song "Quill," which reminds me of being at a circus or carnival, or the complex "Switzerland," which is incidentally the first Last Bison song I ever heard.