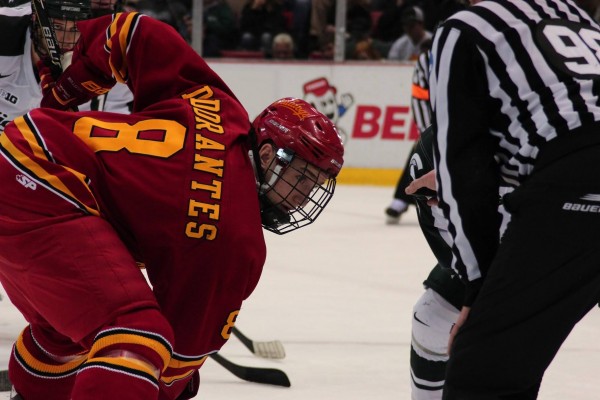 WCHA rivals square off in the third place game at 3:30 pm at Joe Louis Arena.
Ferris will take on Michigan Tech who holds a 2-0 edge this season, though the series over the last six is dead even at 3-3.
The Huskies are coming off of a 2-1 loss at the hands of the Michigan Wolverines during which Michigan Tech goaltender Jamie Phillips only saw 21 shots to Michigan Tech's 40.
The loss dropped Michigan Tech to 13-4-0 on the season, though it did see some creativity. Malcolm Gould finished a tic-tac-toe goal orchestrated by captain Tanner Kero and Alex Petan for his sixth of the season, which appeared to put Michigan on the ropes.
Unfortunately for one of the nation's top teams, they were uncharacteristically unable to generate offense. The nation's third best team in goals per game put only one by Wolverine back up Steve Racine.
The Michigan State Spartans dropped Ferris State for the second time this season 2-0 just few hours later in Ferris State's first GLI appearance.
Ferris is 10-7-1 following the loss, though they received top-notch goaltending from senior and captain CJ Motte.
Motte stopped 28 shots, allowing one goal on a shot by Brent Darnell that jumped off the top of Motte's pad and into the net.
The Bulldogs are used to stellar goaltending, Motte is in the top ten of the national leaders in almost every major goaltending category.
Ferris State has struggled at times to score goals this season despite having scored five in each of their two prior contests.
The Tech/Ferris rivalry saw heated endings to both games, including a post whistle scrum after the end of the first game that saw multiple players penalized at the 60-minute mark.
Puck drop is set for 3:36 pm on Fox Sports Detroit at Joe Louis Arena.