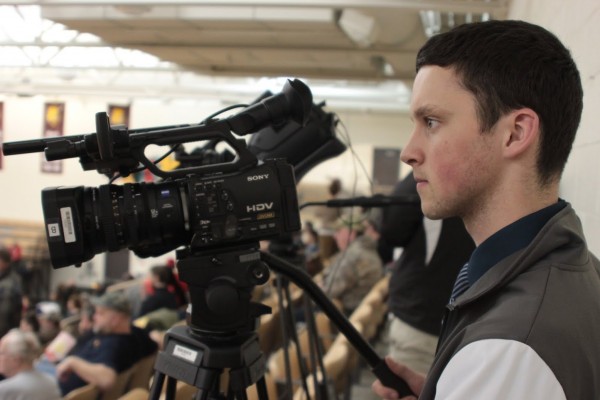 Scrolling down your Facebook feed, you may have noticed a great deal of video content from Ferris recently. Program Spotlights, Bulldog Stories, Ferris Outloud and many more programs are diligently produced each semester by students of the Television and Digital Media Production program.
The TDMP program, along with its RSO counterpart, the Media Communications Association, are responsible for almost all of Ferris' video media content. This year, TDMP turns 40 at Ferris.
"The TDMP program originated 40 years ago and the approach to applied storytelling remains the same," department chair Glen Okonoski said.
Still, the students are reaching beyond their former benchmarks now aided with new technology.
"We're trying to broaden the program as much as we can to gain professional experience," said Evan Dulac, a TDMP student and MCA Secretary. "TDMP and MCA together are really trying to collaborate with other organizations on campus to help better ourselves."
According to Dulac, collaboration with other RSOs really started to take off last semester, after he and a few friends from MCA helped produce Homecoming King Evan Pazkowski's campaign video. The humorous promotional video, portraying Pazkowski as a newly designed Apple product, seemed to inspire other organizations to approach Dulac and MCA for videos.
To name a few, MCA is now working on promotional content for Ferris Fest, the Music Industry Management Association and some local government election candidates. Dulac encourages registered student organizations and students of all kinds to approach MCA with ideas for music videos, documentaries, commercials or short films.
"The best way to advance in this program is to just do as much as you can," Dulac said. "Whether it be music videos, documentaries or photography, just shoot anything and shoot all the time."
"We see student-produced content as one of the many ways our program reinforces Ferris State's core values," TDMP professor Nick Kuiper said. "These student-produced projects help each student refine their art, while also providing service to the university."
Kuiper's students in Advanced Producing and Directing produce "Ferris Sports Update," a sports talk show that airs on Thursdays at 10:30 p.m. on Fox 32. In its 40 years as a program, TDMP continually places importance on keeping up with the industry and new technology.
"We are seeing technology evolve faster than ever before," Kuiper said. "10 years ago, HD was a new thing, not extremely accessible. Now the conversation is 4K and streaming media. These changes are always at the forefront of our teaching style."
"Certainly the equipment and the vehicles with which to deliver the content have changed dramatically," Okonoski said. "I would suggest that trying to better leverage social media to share student work likely is what has led to the feeling of increased production."
Jake VanAuker, a junior in TDMP, is helping produce Ferris Outloud, a weekly talk show featuring Ferris Students. He hopes to become a writer or an editor someday and feels that his coursework is helping him prepare.
"There are a lot of good people in TDMP and I'm learning a lot," VanAuker said. "The exciting thing is that we have a studio with lighting, cameras and a green screen so we can get hands on experience. It's cool to be able to go down there and fiddle with all the equipment."
In April 17, TDMP will celebrate their 40th anniversary with the 15th annual Ferris Media Festival. Industry professionals from across the country will speak at the event, including platinum-selling music producers Ross Lara and Dave Cook.
"We see it as an inspirational day-long event that helps students in our school, program and university network with industry professionals," Kuiper said.
T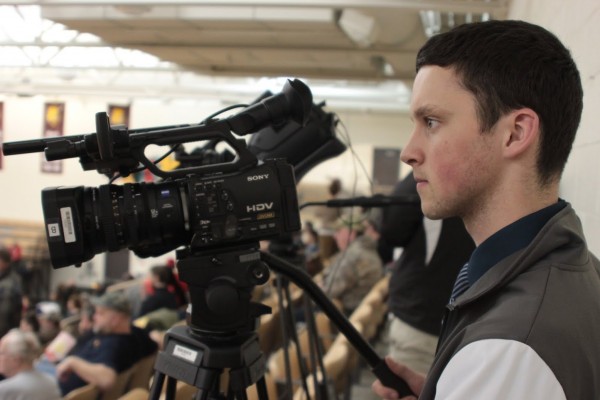 he Media Communications Association meets on Thursdays at 11 a.m. in IRC 154. To see more Ferris video content, visit ferrisstate.tv.