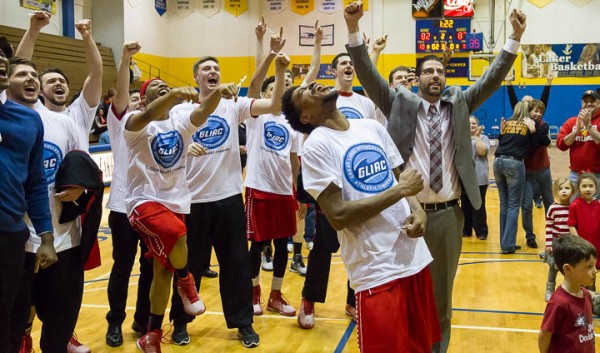 Ferris State will take on Lake Superior State to open the NCAA tournament after downing the Lakers 87-82 in the conference championship game.
This is not only a coincidence in the sense that Ferris will have back-to-back meetings with a GLIAC foe to take superiority in the GLIAC and then with the opportunity to move into the second round of the NCAA tournament, but it's happened in both of the other two conference championship teams this year.
Ferris football took on Ohio Dominican midway through the season in a game that essentially decided the eventual conference championship. In a match of then undefeated foes, Ferris took a 34-19 win in the October 18 road tilt in Columbus. Ferris met the Ohio Dominican Panthers again in the first round of the NCAA tournament and dropped a 46-33 decision.
In more striking similarity, the Ferris volleyball team downed Grand Valley State on the road in Allendale to take the GLIAC tournament championship, before matching up with the Lakers again in the first round of the NCAA tournament which was again held in Allendale where the Bulldogs dropped.
The men's basketball team was 0-2 against the Lakers coming into a road game for the conference championship this season, having dropped a 69-67 comeback effort at home and a 67-45 drubbing in late February in the upper peninsula.
Ferris will come in as the number five seed in the Midwest Region, while the Lakers are the fourth seed. In eight 4 vs. 5 NCAA tournament games last year, the four seed won four games and the five seed also took four contests.
The Bulldogs will open their NCAA tournament in Louisville, Kentucky on Saturday, March 14 at 8:30 pm EST. No watch parties have been announced as of yet, Ferris hockey will be at Bemidji State for game two of the WCHA quarterfinal the same night with puck drop scheduled for 8:07 EST.