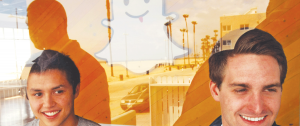 Many of us were highly disappointed since the Snapchat update.
Creeping on peoples 'best friends' seemed like the only way to know who was talking to whom. Since 'best friends' went out the window, the app opened the door to many other opportunities.
We may never know who snaps who the most ever again, but my stories and even Snapchat live allows us to see events happening all over the world.
Instead of creeping on who your friends' friends are, just looking at their story allows you to almost experience their day with them. That may seem super creepy but, that's social media for you.
I wasn't lucky enough to go anywhere for spring break, like many of you I am sure. But Snapchat allowed us couch potatoes to experience more than one trip over the week.
Thanks to Snapchat, I could tell you how the weather was in Panama, Daytona, Cancun, and California. I could tell you about the concerts and artists on tour in the area. I could even tell you about the zoos, ocean, beaches, airports, and other tourist activities. Plus, I didn't have the hangover.
Snapchat live might be annoying to some, but to me, it's interesting. I know that most of you probably just click through to get rid of the notification. But have you ever stopped to actually take a second to look at what you are skipping through?
When is the next time that you will be able experience Mardi Gras, parades and festivals in India or Germany, fashion week in Paris, soccer games in Europe, award shows or even college football games not in a surrounding state near you? The 146 seconds that allows you to view these events may be the only seconds that you will ever get to see something like that.
Snapchat even allows campus stories. According to Snapchat Support, campus stories are our stories for selected college campuses. Snapchat must recognize your location on or nearby a campus in order to post and view this story.
For a free app, Snapchat is not all that bad. Since the update, it's saving relationships and taking us to places around the world.