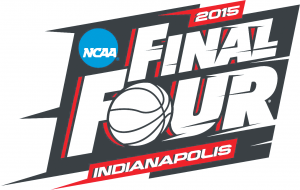 It is the most wonderful time of the year, people.
And I know you're probably saying, "This guy needs to check his calendar, Christmas was three months ago."
Believe it or not, I am fully aware that the holiday season is long-gone. I'm talking about a month long holiday here people, a time of pure joy and jubilation.
That's right; March Madness is upon us ladies and gentlemen.
Whether you're black, white, yellow, red, orange, blue, sea-foam green, or chartreuse you probably know what March Madness is. But for those of you who have been living under a rock for your whole natural-born lives, here's a quick description:
It is a 68 team tournament that eventually decides who is the best NCAA Division I college basketball team.
The glory of the whole thing comes from the fact that it gives 68 teams the chance (sometimes a very slim chance) to be crowned the best college basketball team in the nation. Teams that most people have never heard of, like the Belmont Bruins, the North Florida Ospreys, and the Coastal Carolina Chanticleers have the opportunity to prove themselves against powerhouses like Duke and Kentucky. The chance that these smaller schools have of winning is slim-to-none, but believe me, stranger things have happened.
In 2011, a No. 11 seed Virginia Commonwealth University team made it all the way to the final four, after beating the No. 1 seed and heavy favorite Kansas Jayhawks in the elite eight. The VCU Rams then butted heads with not another No. 1 seed, a No. 3 seed, but a No. 8 seed Butler Bulldogs team in the semifinal game. VCU lost to Butler, who then lost to the No. 3 seed University of Connecticut Huskies in the National Championship game.
The fact that the No. 11 seed can make it that far to prove that they are one of the top four teams in the nation should strike a chord at how incredibly insane March Madness really is. VCU is what analysts call a "Cinderella team." There's one basically every year; last year there were two.
In 2014 a No. 8 team played a No. 7 team in the National Championship.
What I'm saying is, the dance is pure insanity. There is only one way to go through the whole experience though, and that's by filling out a bracket (or fifty).
"Since 1990, at least one No. 12 seed has upset a No. 5 seed in the Round of 64 every year except 2000 and 2007." According to International Business Times .
Now I don't condone gambling, but if you want to enter a friendly pool between you and your friends, it adds a little more excitement to the tournament. You can also go on plenty of sports websites and fill out brackets to win money.
The only problem with the dance is that there are too many games playing at the same time. But of course modern technology has surpassed that dilemma. This year, me and my roommates plan on putting all four televisions in our living room on different games. I suggest you all do the same.
Now I might get a little too excited for the tournament, but I know there are many other people out there like me. Their dads may not have let them skip school the first day of the tournament every year like mine did, but tons of people love it and it makes sense why they do.
So instead of telling you to get off your ass and do something. I'm going to tell you to get ON your ass, fill out some brackets, grab every TV you own, and watch some damn basketball. For a month. Trust me, it'll be worth every minute.