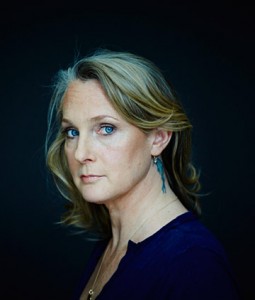 "Orange Is the New Black" author Piper Kerman has been praised for the honesty of her life story and now Ferris students will have the opportunity to hear the story in person.
At 7 p.m. on Oct. 14, Piper Kerman will be coming to Ferris. The event will take place in University Center room 202.
Kerman wrote "Orange Is the New Black" after spending 15 months in a women's prison. In 2013, Netflix turned the book into a Jenji Kohan-produced TV series, which quickly became their most watched original series. The show was nominated for 16 Emmys and won three.
Ferris communications professor Neil Patten is coordinating the event as part of this year's Arts & Lectures series and said among all the speakers the planning committee was considering, Kerman stood out.
"We want students to have a higher level of cultural involvement," Patten said. "The idea is that people are going to learn from the experience."
Paige Gasper, a legal studies major, will be introducing Kerman at the event. Gasper, 20, is interested in women's prisons and their effects on the families involved.
"I'm super excited that Kerman is coming," Gasper said. "Dr. Patten offered me the opportunity to introduce her because of a speech I had written for a class that was a mock introduction of Kerman. I've researched her and I just got the book, but I am nervous to introduce her."
"A lot of people have been mesmerized by the show," Patten said. "As engrossing as the show is, the book has more depth and gives an accurate front-row seat to what it's like to be imprisoned in one of the nation's penitentiaries. It's a point of call to reform the way we run our prison system and perhaps readdress truly making an effort to rehabilitate people."
Tickets are $5 for students and can be purchased at the Williams Auditorium box office or online at ferris.edu/arts. There are only 300 seats available and tickets are selling quickly.
For more information on Piper Kerman, or "Orange Is the New Black" go to www.piperkerman.com.