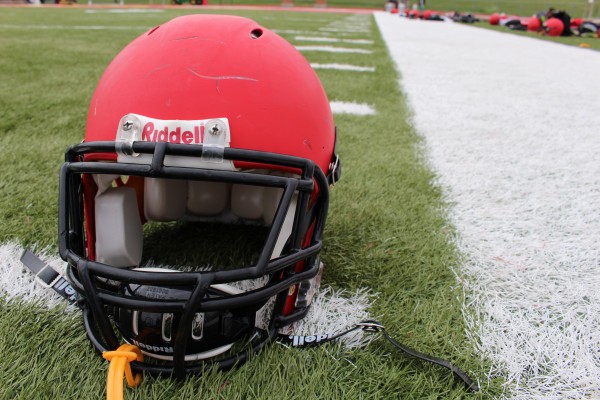 Last week's fantasy matchup against Ferris State ended in a 112-90 win by the Bulldogs.
With an impressive showing, Jason Vander Laan tacked on 39 points for the Dawgs in a 40-3 outing against the Northwood Timberwolves. If I'm going to compete with the Bulldog's powerful offense this week, I'm going to need to make some solid picks.
Just as a reminder, each week I'm going to pick a team of NFL players to see how they compare to the top performing Ferris St. Bulldogs from that week. I'll be using ESPN's standard fantasy football scoring system, and will be picking one quarterback, one running back, two wide receivers, a flex player, a kicker and a defensive and special teams unit.
Here's my week two roster:
---
QB- Drew Brees, New Orleans Saints– No matter what way you put it, the New Orleans Saints are going to throw the football. Brees threw 48 passes last week in a loss against Arizona, but on Sunday he'll be playing against a Bucaneers defense who allowed 42 points against rookie Marcus Mariota and a Tennessee Titans team that went 2-14 last year.
RB- Carlos Hyde, San Francisco 49ers- Hyde looked very good last week against the Vikings. He ran for 168 yards and two TD's on 26 carries. Anyone who gets 26 carries in fantasy sports is bound to take at least one of them to the house.
WR1- Keenan Allen, San Diego Chargers– Allen was virtually unstoppable against the Lions last week and he had 17 targets that resulted in 15 catches. 17 targets is an unbelievably high number and I expect Rivers to throw his way plenty of times against the Bengals this week.
WR2- Emmanuel Sanders, Denver Broncos– After a disappointing week last week for Peyton Manning, expect him to turn it around Thursday night against the Chiefs. Last year in two meetings against Kansas City, Sanders caught 14 passes for 181 yards combined. He is also one of the most highly targeted receivers on the Broncos' team.
FLEX WR/TE/RB- Jason Witten, Dallas Cowboys– I'm going to go TE here considering in Week 1 NFL tight ends scored 22 touchdowns which is more than TE's have scored in a week in the past 15 years. Witten caught two touchdowns on eight receptions last week. I expect him to catch at least one more against the Eagles this week.
D/ST- Baltimore Ravens– The Ravens gave Peyton Manning and the Broncos some trouble last week and they should do the same against a weak Raiders offense playing behind a young QB in Derek Carr. Carr injured the thumb of his throwing hand last week and is listed as probable for this week's game.
K- Greg Zuerlein, St. Louis Rams– Zuerlein has a pretty consistent leg, and with the Rams playing against a lackluster Redskins team this week, expect St. Louis to make plenty of trips into field goal range this week.
---
These players will be going head to head with the best of the best from Ferris State's game at Grand Valley this Saturday. The game kicks off at 7 p.m. at Lubbers Stadium in Allendale, Mich.