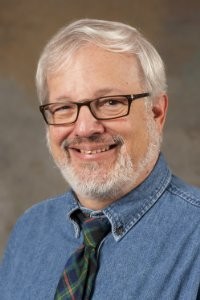 The Writing Center had a record breaking year for the 2014-2015 academic year with 3,800 appointments to have writing assignments critiqued.
The Writing Center provides assistance for more than two hundred Ferris courses. Students who receive help range from freshmen undergrads to fourth-year grad students. More than half of the sessions last year represented classes other than English such as courses in criminal justice, automotive and social work.
"Last year is the standard by which future years will be measured," said English professor and Writing Center Director Andy Kantar. "I just see attendance increasing."
While face-to-face Writing Center appointments are popular, there was also a large increase in the amount of online tutoring sessions. These sessions were up 51 percent from last year, with staff critiquing anything from 100-level English papers up to the work of doctoral students.
"The Writing Center gives students a location to come and get a fresh perspective on their papers," said Cole Heule, a Writing Center tutor and professional tennis management senior. "It seems like students really appreciate it, whether they were required to come here or not."
The Writing Center staff is made up of students from all types of majors and paraprofessionals. The parapros work about twenty five hours a week and are also tasked with giving presentations in classrooms to inform students of the services the Writing Center provides.
E-tutoring is a new service provided by the Writing Center that is available to any student no matter where they are. Students enrolled in Ferris classes can go to the Writing Center's website and have pieces critiqued remotely.
"The e-tutoring has taken off," Kantar said. "We have students that are in different states and different countries even, enrolled in Ferris classes who make use of the e-tutoring."
From 7 to 9 p.m. on Tuesdays, the Writing Center goes mobile by sending tutors to Brophy, McNerney, Bond and Clark Hall to work with students individually.
The Writing Center is open from 9 a.m. to 5 p.m. Mondays through Thursdays and 9 a.m. to 4 p.m. on Fridays. To learn more about the Writing Center or online tutoring, call 231-591-2534 or visit their website, which can accessed from Ferris' homepage at ferris.edu.