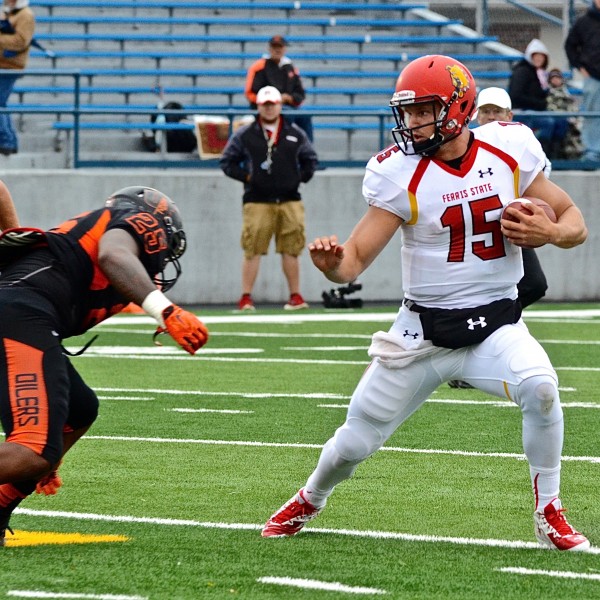 Ferris State football has worked their way up to becoming the No. 1 ranked Division two team in the nation.
According to compughterratings.com, the Bulldogs jumped in front of Minnesota State-Mankato from the No. 2 spot after 42-39 comeback win last week against Findlay. Sioux Falls (S.D.), Midwestern State (Tex.) and North Alabama round out the rest of the top five respectively.
Ferris is 4-0, which is good enough to be tied for 1st in the GLIAC North Division with Michigan Tech. Ashland leads the GLIAC South at 5-0, and they are also the closest ranked team to Ferris in the same poll at No. 8.
The Bulldogs aren't No. 1 in every poll though. The Dawgs are 3rd in the D2Football.com rankings and 4th in the American Football Coaches Association rankings. Minnesota State is 1st in both of those standings.
Whatever their rank, the Bulldogs will look to defend it this Saturday against Tiffin in the Bulldogs' second trip to Ohio in two weeks. Kickoff is set for 1:30 p.m.