TRAVERSE CITY – Just as the Bulldogs will begin their season tonight against an old rival, so too will another Michigan-native team.
The Detroit Red Wings will be hosting the Toronto Maple Leafs in Joe Louis Arena tonight for their season opener. The meeting will be Ferris alum and new Red Wings Head Coach Jeff Blashill's debut in the NHL, and he will be taking on his predecessor Mike Babcock, who left Detroit to coach in Toronto following the 2014-15 season.
Season hype in Hockeytown has been steadily rising all offseason as the puck drop draws nearer. This pre-season enthusiasm was on full display even weeks ago, when the Red Wings headed to Traverse City to engage in their annual training camp activities in late September. Flocks of fans and members of the media joined the Wings in Traverse City's Centre Ice Arena, and Ferris State Torch sports editor Marshall Scheldt was among the journalists in attendance.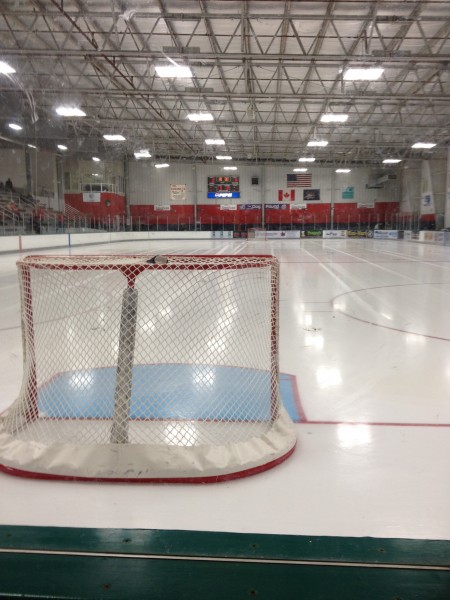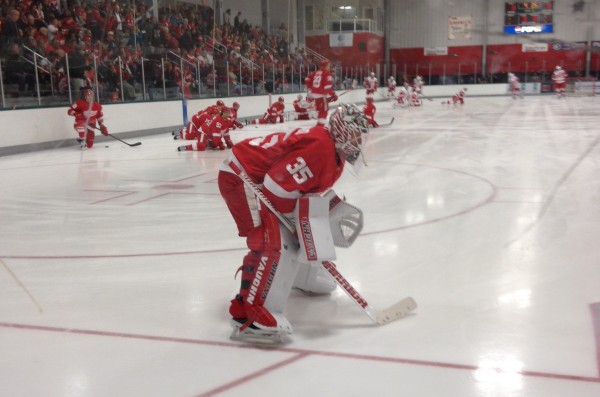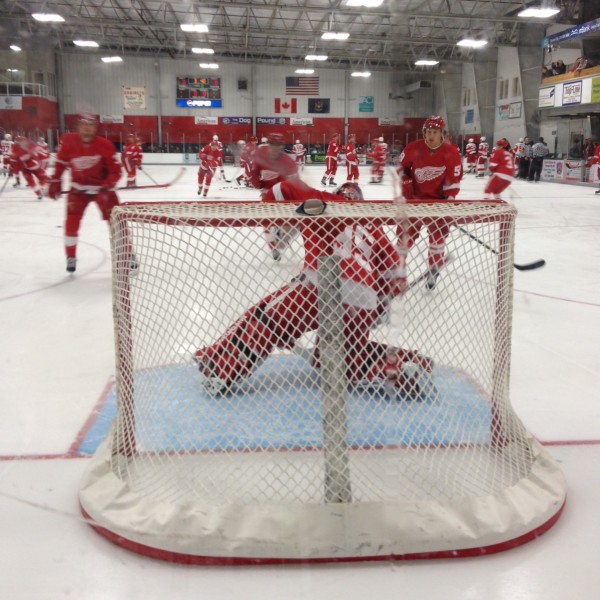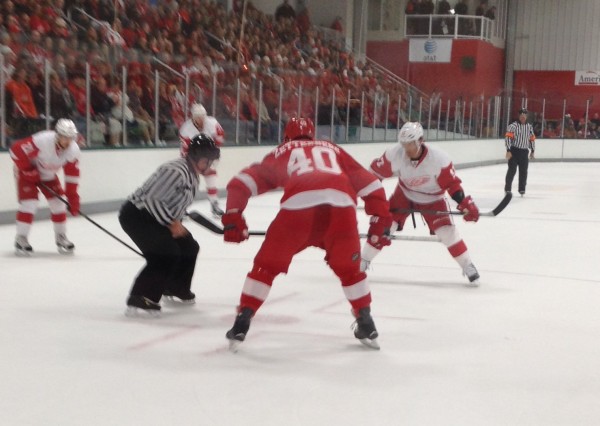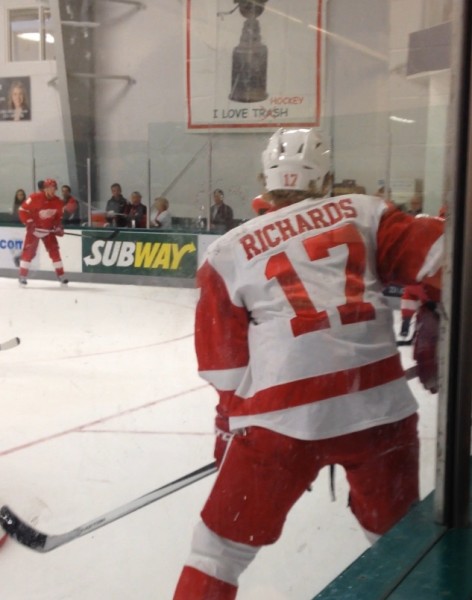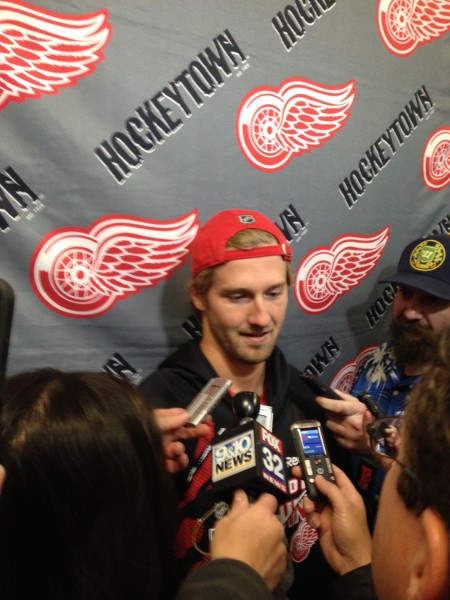 Some excerpts from Ferris alum and Red Wings' head coach Jeff Blashill's post-scrimmage interview:
"I thought overall it was a good camp mainly because of the approach that our guys take."
"I don't know if I believe in the top six. I think historically if you look at the numbers the top three lines play fairly evenly throughout the games, and some teams that would drop off with their fourth line, some play their fourth line a little more."
"The one thing that was real impressive, I thought, was the young players that are trying to make a push, trying to show that either they want to make the hockey team out of camp or they want be guys that are first type call-ups. I thought a lot of those guys played really well."