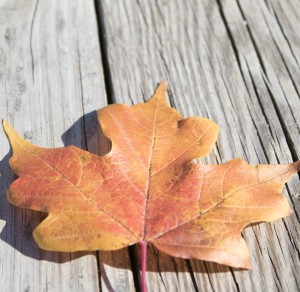 Ferris' campus is always beautiful, but it really transforms in the fall.
Trees on campus change, students are sipping on warm coffee drinks—there is nothing not to love about Ferris in the fall.
Students at Ferris agreed their favorite things about fall on campus are when the leaves start changing colors and it gets a little cooler. It's not yet the brisk winter cold and it's the perfect weather for walking to classes.
"Campus is pretty in the summer, but it is so much prettier in fall with the colors, and I feel like campus winds down more," said Ashlee Jones, a music industry management sophomore. "I love walking to class and noticing all the fall colors up in the trees."
Along with fall comes everything pumpkin and apple, from sweet coffee drinks to venturing to apple orchards and pumpkin patches.
"Apple orchids and pumpkin carving are some of my favorite things in the fall," said hospitality senior Kasey Perry. "I am actually really looking forward to going to Anderson & Girls Orchards in a few days."
Jones said she doesn't mind raking leaves in the fall because then she gets to play in the leaves and drink apple cider when she's done.
"If the opportunity arises, I would so jump in some leaves this year," said Jones.
One of the biggest fall events at Ferris is homecoming week.
"I love homecoming, I feel like it's the definition of fall," said Kate Voltz, an English education senior. "I had so much fun this year at the football game because we had nice weather and it was an enjoyable game."
According to Jones, football brings campus closer together while the student section cheers on the same team.
"When fall hits, I buy everything apple scented," Voltz said. "I'm not a huge pumpkin person, but I love buying apple and apple pie candles."
Starbucks and Biggby are definitely the go to coffee shop for fall coffee, according to these students.
Voltz's new favorite fall drink is the toasted graham latte from Starbucks.
"I love the pumpkin spice latte from Starbucks and the hot apple cider from Biggby—you can't go wrong with either one of those," said Perry.
Classic Halloween movies like Hocus Pocus and scary Halloween movies are Jones' and Voltz's favorite things to watch during the fall.
"Another fall activity I like to do is craft," said Jones. "My roommates and I decorated mason jars as ghosts and pumpkins to give our apartment more of a fall feel."
Voltz enjoys every typical fall activity, such as hayrides, haunted corn mazes, scary movies and carving pumpkins.