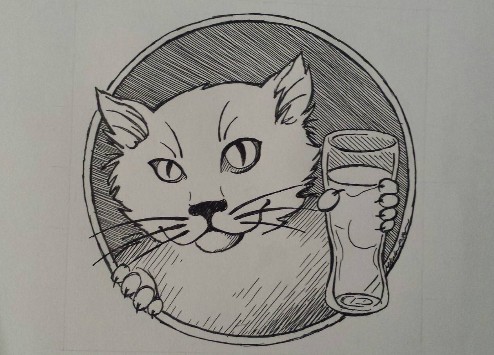 The students of Ferris State have found a new unofficial mascot, and it's residing in a drain outside of The Rock Cafe.
"Drain Cat" has quickly become a celebrity here on Ferris State's campus, but despite the stray cat's newfound fame, Drain Cat took a moment to sit down with the Editor in Chief of the Torch for an interview.
EDITOR IN CHIEF: How long have you been hanging out in this drain?
Drain Cat: Time is relative. I've been here for either fleeting seconds, or an eternity, depending on one's viewpoint. To put a number or length of time on one's own life is to belittle his existence.
EIC: Whoa. That's pretty heavy stuff, Drain Cat. I was not expecting such a philosophical answer, nor an answer in fluent English.
DC: When you've seen as much of the world through eyes as wide as mine, developing a rather philosophical point of view is unavoidable. Humans get so caught up in trivial day-to-day affairs, that they lack the ability to truly see what is going on around them. Only through the hole of a drain, devoid of all outside distractions, can one truly find enlightenment.
EIC: People don't typically fit in drains, but I see your point. Anyway, I hate to ask this, but are you a male or female cat?
DC: How does one classify his being with such vague terms? I sexually identify as the wind when it stirs the leaves, or as the earth when it quakes below the bustling city. I am the volcano's peak, bursting forth with tides of molten rock and fire, and I am the the cool tidal pools filled with undisturbed life. I am but an enigma in a world incapable of unraveling my mystery.
EIC: I've never had a cat blow my mind quite like this. How did you get to be so intelligent?
DC: I'll simplify this one for you since you're clearly struggling to keep up. Cat eats fish. Fish is brain food. Cat gets smart. Editor in Chief of Torch is puerile in comparison.
EIC: To be honest, I have no idea what "puerile" means, but it doesn't sound good in that context.
DC: That doesn't surprise me, and no, it does not.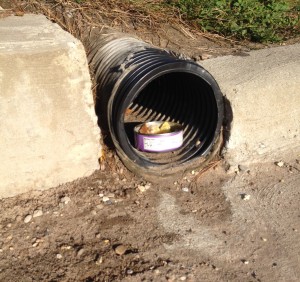 EIC: … Let's get back on track here. What are your thoughts on the level of notoriety you have amongst students at Ferris?
DC: Cats have always been worshipped by humans. Just as my ancestors were held in the highest regard in Ancient Egypt, so too am I in Big Rapids today. It comes as no surprise that these students would bow before me.
EIC: Well I don't know about bowing before you. I think it's mostly just discussion on Yik Yak.
DC: Are you doubting my influence? My power?! Explain then, simpleton, why my minions are hand delivering food to me at regular intervals free of charge. Explain why I've become the talk of your campus and dubbed by some as "Ferris State's unofficial mascot". Explain how I've mentally overpowered you and all of your peers!
EIC: I suppose those are valid points. Last question, how do you feel about being called unofficial mascot? Is it weird sharing mascot duties with Brutus, since you are a cat? Cats and dogs don't tend to get along very well.
DC: Do you really suspect that I would quarrel with another simply because of his species? The way Brutus was born is obviously something that he had no control over, and therefore I would never mock, nor hold him accountable for, looking or acting as himself. This interview is over. Please leave my drain immediately. Oh, and as a final note, let it be known that I demand that The Rock serve smoked salmon tomorrow, and that it be delivered to me promptly.