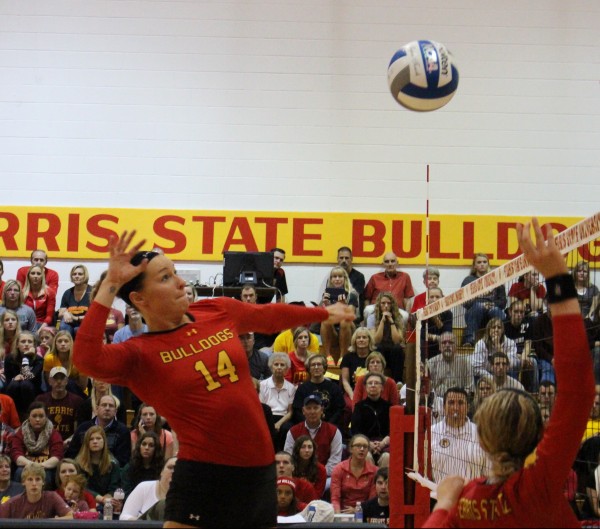 This weekend, the No. 3-ranked Bulldogs hosted Findlay and Hillsdale in a pair of conference matches, coming out on top in both contests 3-0.
The Dawgs played in six sets and won as many, having never surrendered a single set to either the Oilers nor the Chargers, and never allowing either team within five points at the conclusion of a set.
Senior outside hitter Megan Vander Meer led the Bulldogs with 24 kills this weekend, and also notched 18 digs. Fellow senior outside hitter Alexis Huntey was not far behind, tallying 22 total kills over the two-day stretch. Freshman Katie Placek, another outside hitter, recorded 21 digs over the course of this weekend's matches.
Meanwhile, junior setter Stephanie Sikorski totaled 66 assists over the weekend, which was more than the other two teams' entire roster combined, which notched just 49 cumulative assists.
The Bulldogs, who currently boast a flawless 11-0 GLIAC record, have just seven matches to play before GLIAC tournament play begins. The Dawgs won the tournament last year, and this record gives them an excellent chance to host the tournament this year, with the location yet to be determined.
The next serve will be the start of another weekend series next week, as the Dawgs travel to the upper peninsula to take on Michigan Tech on Oct. 30 at 5 p.m., followed by a trip to Northern Michigan on Halloween day with the first volley flying at 4 p.m.