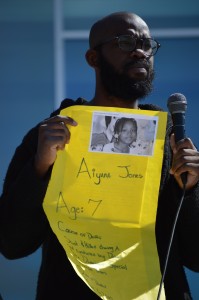 Ferris' department of social work tackled the topic of racism head on last week.
The event was a statewide forum created by the Michigan branch of the National Association of Social Workers (NASW) and Wayne State University School of Social Work.
Discussion was focused on addressing issues related to racism in the field of social work and other human services professions in response to the events in cities such as Ferguson, Charleston and New York City.
One of the attendees, Kelsey Thomas, a Ferris social work junior, felt her questions related to these topics were answered adequately during the discussion.
"The event was a great learning experience for those of us who attended, it gave us tools to use in our future careers as social workers," Thomas said. "In the field of social work there are many situations that deal with the issue of racism and knowing how to handle the topic helps do your job better and more efficiently."
A 30 minute video of Howard University School of Social Work Dean Sandra Edmonds Crewe interviewing Ron Dellums was shown before the discussion began.
Dellums is a former congressman from California and a social justice advocate. The video was made to develop a social work response to racism, hate crimes and police use of force. Dullums spoke in the video of current events such as Baltimore and Ferguson.
"First of all, I understand black lives matter," Dellums said in the interview. "What these young people are saying is both current and historic because if you look historically, you've taken black lives at the drop of a hat and not done anything about it."
Immediately following the video, Ferris professor, Dr. Kelley Samuels-Good lead the discussion, bringing up issues related to police brutality, institutional racism and what the social work profession can do in response to these issues.
Discussion went on for almost an hour and a half with social work professors and students.