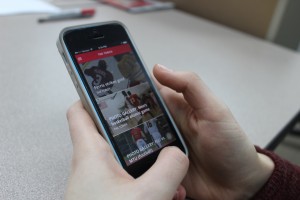 Finding Ferris news is now easier than ever as Torch content is now available on an iOS and Android application.
The Torch recently partnered with USA Today to host its content on a new application called "The Buzz: Ferris State University."
The Buzz features all of the Torch's content, including the Torchcast and video content, as well as USA Today news.
USA Today content is specifically geared toward college students, with categories such as college life, study abroad and careers.
The Torch's connection to The Buzz was also made possible by Student Government's readership program. Student Government hopes to add more news outlets to the app in the near future.
The Buzz can be found in the App Store or on Google Play. For more information, visit college.usatoday.com.