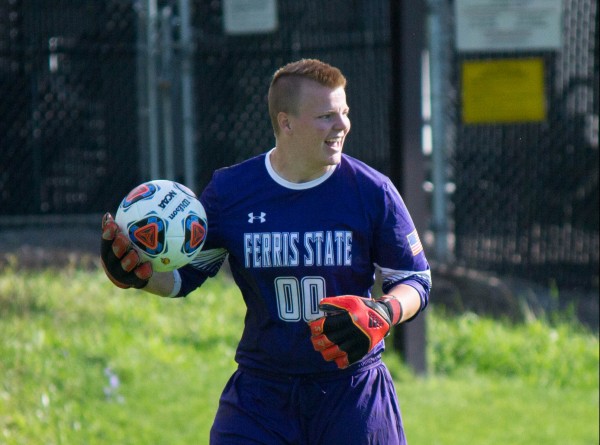 The Ferris State women's soccer team lost 2-0 to GLIAC-leading Grand Valley State in the regular season finale.
It was the first game with multiple goals by the opponent that Ferris has allowed since Sep. 6 when they played at Quincy.
The Bulldogs simply fell victim to a Lakers team that has been dominant all year. Grand Valley is No. 2 overall in the nation and No. 2 in scoring offense, outscoring their opponents 76-7 on the year.
The Lakers outshot Ferris 34-3, with 13 of those 34 shots on net. Ferris State only had one shot on goal in the contest. FSU senior goalie Maddie Haustein had 11 saves, but the sheer volume of shots was too much.
Grand Valley scored both their goals in the first half starting with a corner kick-header from Marti Corbi to Gabriella Mencotti. The second was scored by Maddison Reynolds following a Ferris defensive error.
The only Bulldog able to get a shot off was senior forward Casey Shauman. She had three total shots with one on goal.
Ferris State looks to shake off this loss in the GLIAC Tournament where they are locked in as the No. 2 seed. Their matchup is still to be determined but they will play Northern Michigan, Michigan Tech, or Northwood University depending on how next week plays out.