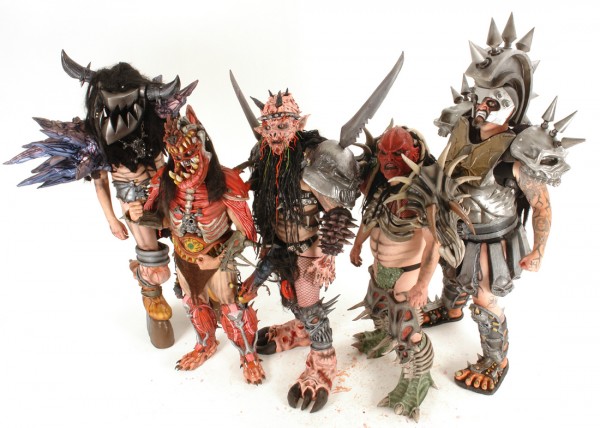 Fox News host Greg Gutfeld once said about Gwar, "If Pearl Jam had a male singer, if U2 didn't have a tool as a frontman, if Metallica actually had balls, they still wouldn't be Gwar. That's because, plain and simple, Gwar rules."
 Gwar is not your grandma's metal band. They are loud, mean and otherworldly. Simply put, Gwar is a shock-rock band that Bill O'Reilly undoubtedly has frequent nightmares about.
 Best known for their outrageous costumes, disturbingly violent live performances and a fanbase rivaled only by Diet Coke drinkers, Gwar has controlled their niche genre since their album "Scumdogs of the Universe" came out in 1990.
 None of the original Gwar members are still active in the band. The last to go was David Brockie, known better by his hilarious stage name, Oderus Urungus. He died in 2014 of an apparent heroin overdose.
 Gwar has two songs that stick out to me as their greatest hits. The first is a cover of Alice Cooper's "School's Out." Lyrics such as, "I never went to school, if I did I would have majored in killing," make the song just slightly better than the original. The next song that will grab the hearts and souls of every listener is Gwar's cover of the classic Kansas song, "Carry On My Wayward Son."
 I wouldn't blame you for leaving Gwar off your dinner party playlist, but do not write them off. Something about their music makes you feel at home, at peace and ready to take on your finance midterm.