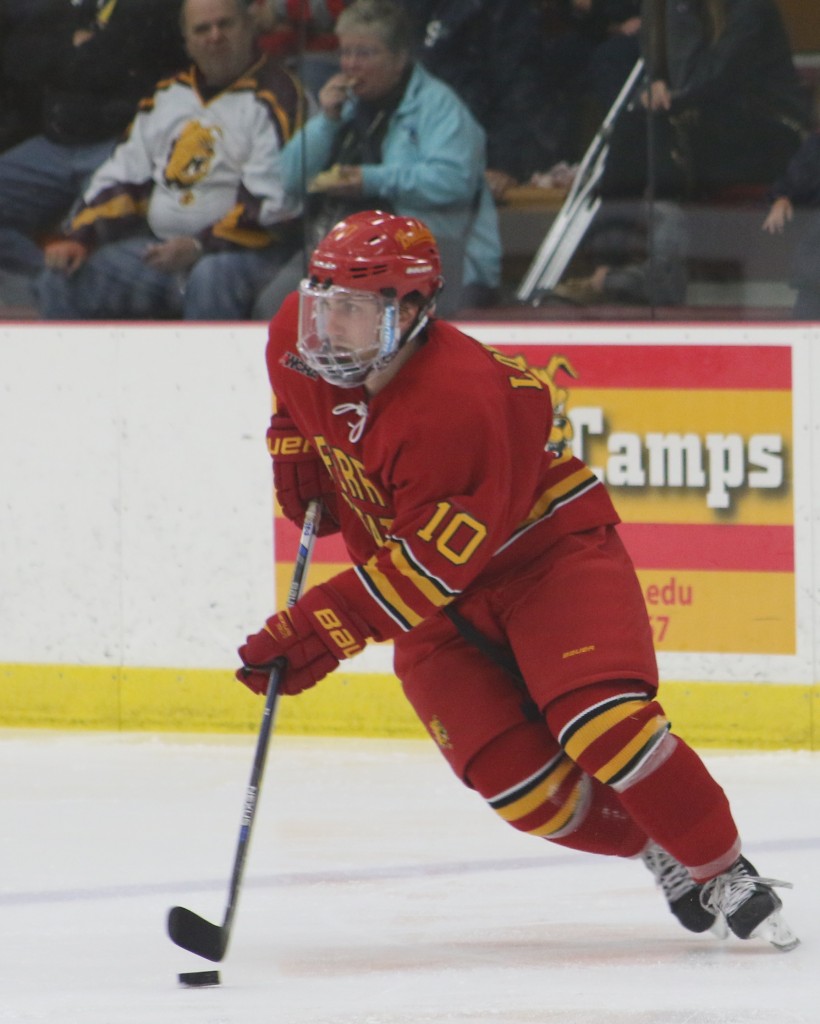 In a trip to Anchorage, Alaska last weekend, Bulldog hockey split games in Sullivan Arena against the Seawolves of Alaska-Anchorage.
Ferris State kept things interesting in Friday's contest with an exciting 3-2 overtime victory. Junior forward Kyle Schempp ensured the Bulldog victory on a power play goal in the overtime period off the assist from junior Gerald Mayhew and freshman Corey Mackin. The first two Bulldog goals were smacked in as a result of Bulldog power plays as well, the first coming from Mackin in the first period and the second from senior defensemen Simon Denis.
Freshmen goaltender Darren Smith found his fourth win of the season on Friday, hauling in 18 saves on the evening.
Saturday's game was not nearly as positive for the Bulldogs, as they dropped the game 5-0 in favor of the Seawolves. Ferris State did not go down without a fight though, outshooting the Seawolves in the first two periods.
The first two goals for Anchorage came within the first six minutes of the contest, with the third goal coming in the second period and two more scores in the third period to ensure an Alaska-Anchorage victory.
It was redshirt junior goaltender Charles Williams who got the start in goal for the Dawgs, bringing in 20 saves on the night.
The Dawgs have a 5-5-2 overall record on the season. Ferris hockey is coming back home to Ewigleben Ice Arena this weekend to take on The University of Alaska-Fairbanks in a two-game series. The puck drops at 7:07 p.m. on both Friday, Nov. 20 and Saturday, Nov. 21.