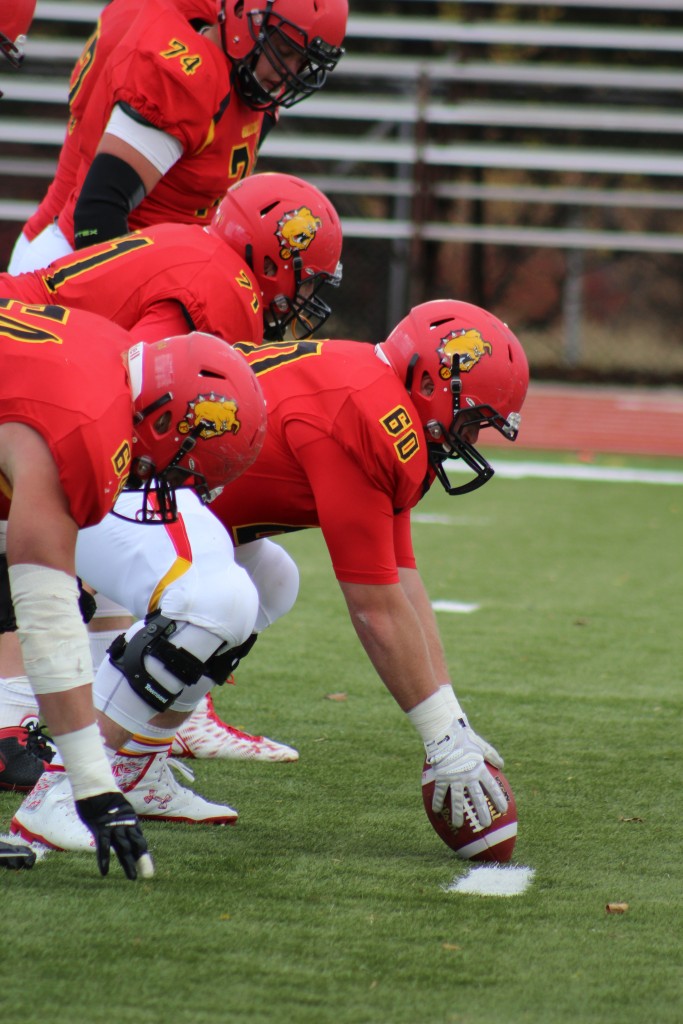 The Ferris State football team scored 28 points in the first quarter on Saturday, Nov. 14 against Walsh, crushing the hopes of an upset by the Cavaliers.
The Bulldogs capped off their second straight undefeated regular season and their second consecutive GLIAC title.
FSU quarterback Jason Vander Laan threw for three touchdowns and ran for another on the first four offensive drives of the game. The Dawgs did so on only 17 offensive plays, including their first play from scrimmage, a 25-yard pass to running back Jahaan Brown that was set up off of a Willie Smith interception.
The Dawgs would get out to a 38-0 lead at the end of the first half. Vander Laan would not play a snap in the second half as the game was well in hand. The second half was silent for the Bulldogs, as they didn't score another point.
Walsh got on the board in the third quarter on a 43-yard touchdown run by Kalvin Gordon, but they would be unable to reach pay dirt again for the remainder of the contest.
In the 38-7 win, Ferris State combined for 488 yards of total offense compared to Walsh's 201. Head Coach Tony Annese reached deep into the depth chart to spread the ball around, as nine Bulldogs had a rushing touch, nine players had a reception and three had a pass attempt in the contest.
Ferris will go on to play Texas A&M Commerce in the first round of the Div. 2 playoffs at noon on Saturday, in Big Rapids, Mich.