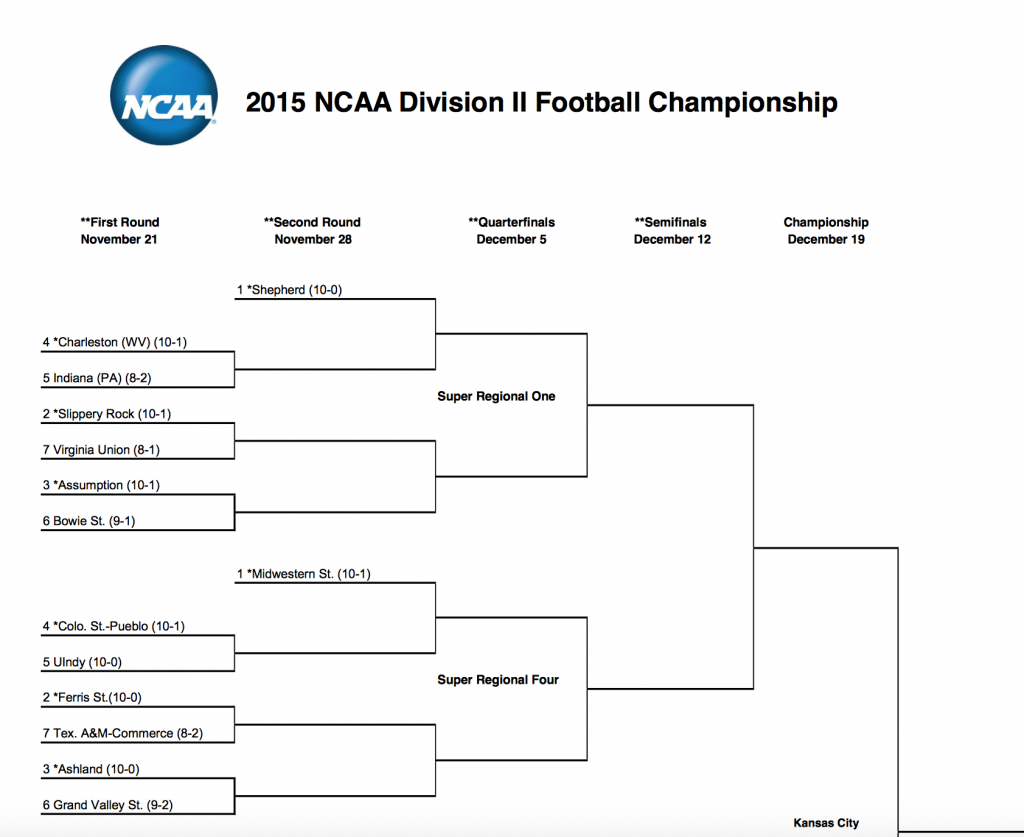 The Ferris State football team is ranked No. 1 in the nation according to D2football.com, but somehow the Bulldogs received a No. 2 seed in their region of the Div. 2 playoff bracket.
Ferris State will play No. 7 seed Texas A&M Commerce in the first round of the playoffs.
The Bulldogs are behind No. 1 seed Midwestern State (Texas). The 10-0 Bulldogs are behind the 10-1 Mustangs, giving Midwestern State a first round bye and an extra week to rest and prepare for their opponent.
The rankings come as a shock to many, considering the Mustangs are ranked No. 11 in the nation according to the same rankings. The Mustangs' No. 11 national ranking is worse than the ranking of four of the six schools from their region of the bracket.
Besides Ferris State, Midwestern State sits behind Ashland who is No. 4 nationally, and the No. 3 seed in the tournament. No. 4 seed Colorado State Pueblo is ranked No. 3 nationally, and Ferris State's opponent, Texas A&M Commerce is ranked No. 7 in the playoffs and No. 8 nationally.
The Bulldogs have a very tough matchup against the Texas A&M Commmerce Lions. Commerce handed No. 1 seed Midwestern State their only loss on October 24, but fell in a second game against the Mustangs on Nov. 14 by a score of 33-37.
The Dawgs will take on the Lions at noon on Nov. 21 in Big Rapids, Mich.